Wiki Home Troubleshoots Dealing with Irregular IP Address
Dealing with Irregular IP Address
2017/05/05 00:18
Sometime when other devices connect to your network that has DHCP service running. It will create, add computer name and IP address to the CCBoot. See Figure 1.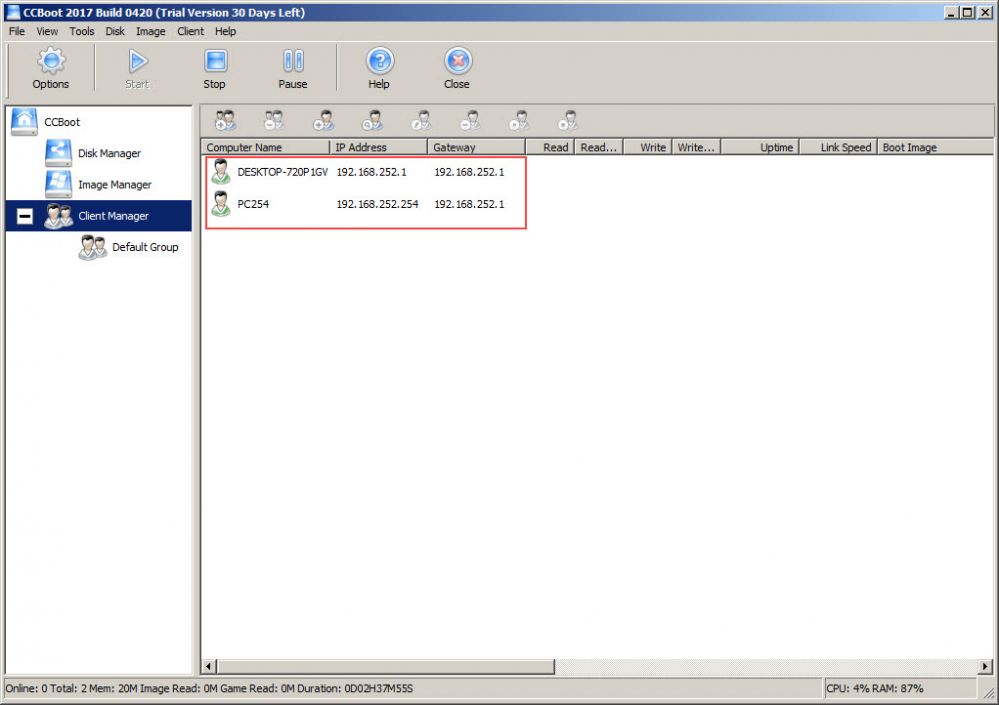 Figure 1
Solution:
1. Click the Option Menu in the CCBoot Server Software. See Figure 2.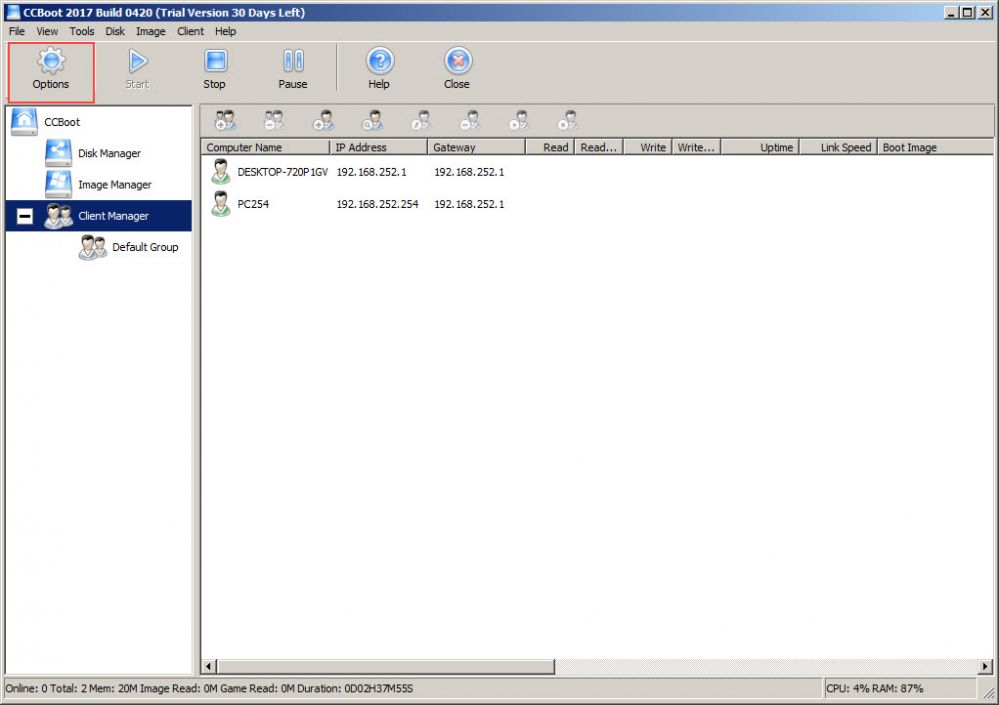 Figure 2
2. Unchecked the "Auto add client" and click "OK". DHCP irregular IP address should not be shown again to your CCBoot server lists. See Figure 3.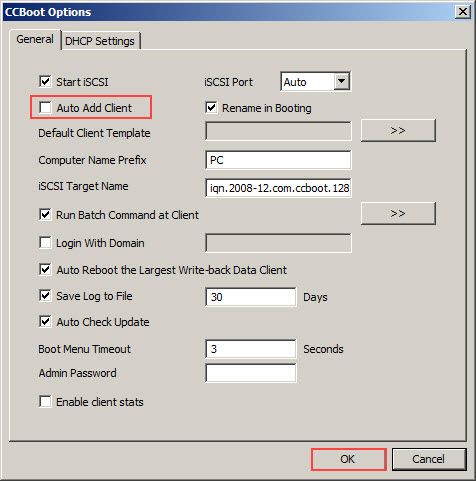 Figure 3
Related:
How to Disable dhcp on tp-link loadbalancer
Free IP in CCBoot DHCP so other client can use it
CCBoot with pfsense 3rd Party DHCP