Wiki Home Troubleshoots Fix license getting unregistered
Fix license getting unregistered
2020/08/07 02:21
Cause:
CCBoot server unable to connect to our registration server.
Solution 1:
Add "reg.ccboot.com" in your router's/gateway's firewall exception (Figure 1).
Here is an example for untangle gateway server.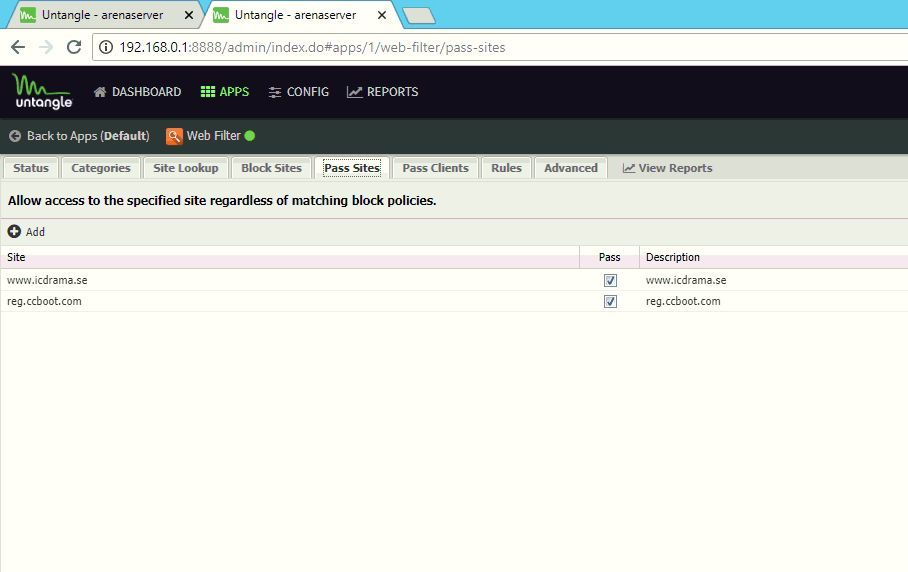 Figure 1
Solution 2:
If the above steps didn't helped you, please reinstall OS on server, it can be corrupted by software, viruses and etc.
Related:
How to Activate Windows License
Check license details for CCBoot
How to Choose the Payment Method