Wiki Home Troubleshoots Requesting remote support to assist you
Requesting remote support to assist you
2016/11/28 20:34
There are many time you are unable to solve some issue that you are facing. And sometime your own technician is not on site or you don't have a technician. Then, don't worry our team is here for you.
Just install Anydesk and send us the Anydesk address and password to our email
Let us see how to download and install Anydesk and set password for it.
1. Go to http://anydesk.com and download anydesk, here we have downloaded the anydesk on our desktop (Figure 1)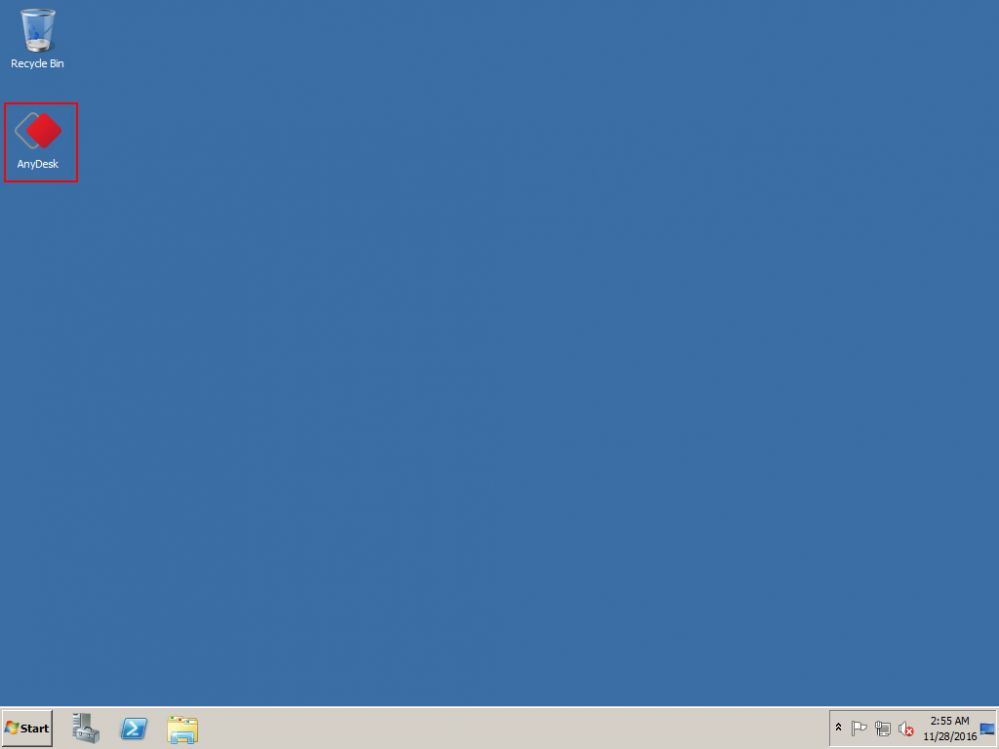 Figure 1
2. Now, simply double click the Anydesk application, to run it (Figure 2)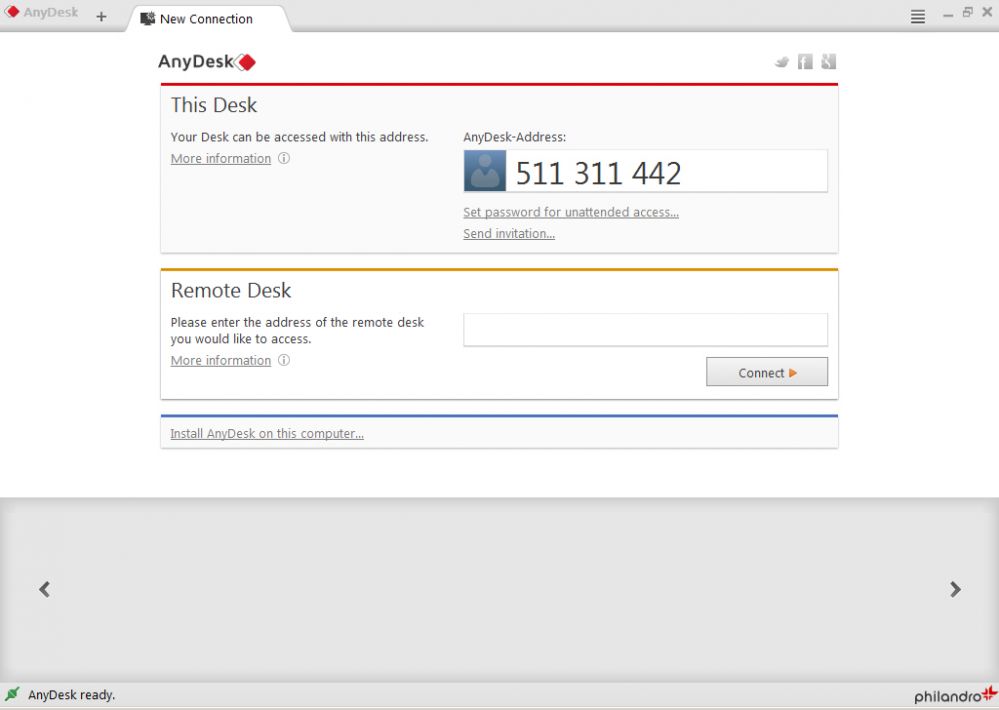 Figure 2
3. When you run Anydesk for first time it run in portable mode so its not installed. We need to install it.
4. Click the close button (X) and you will see install prompt. Click "Yes" to continue ahead (Figure 3)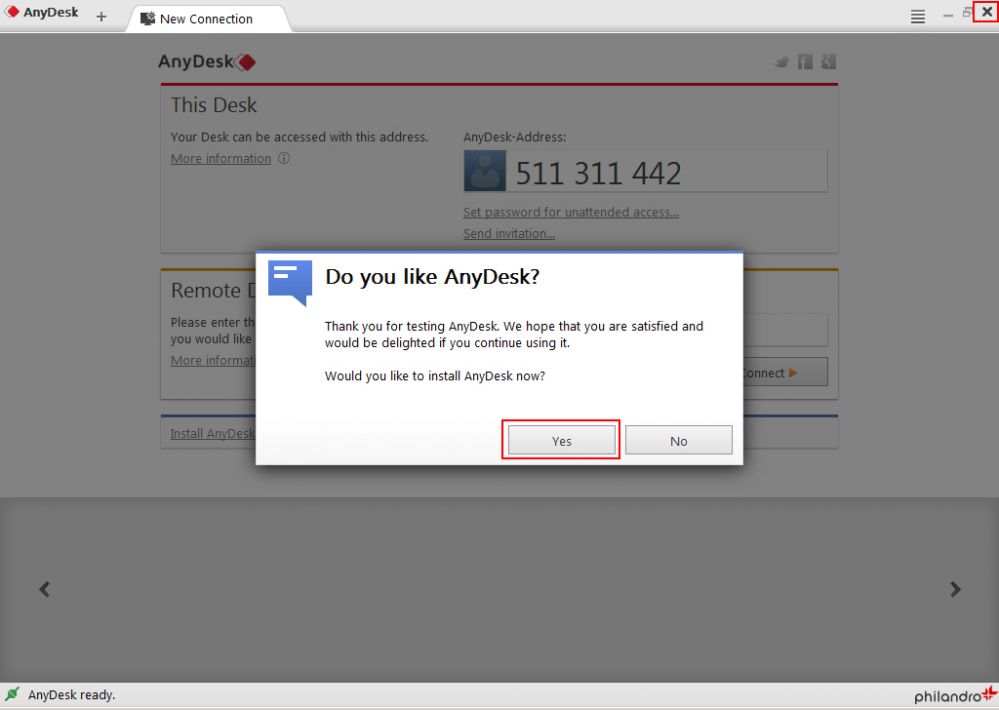 Figure 3
5. Now, on the installation tab, click "Accept & Install" button, to install Anydesk (Figure 4).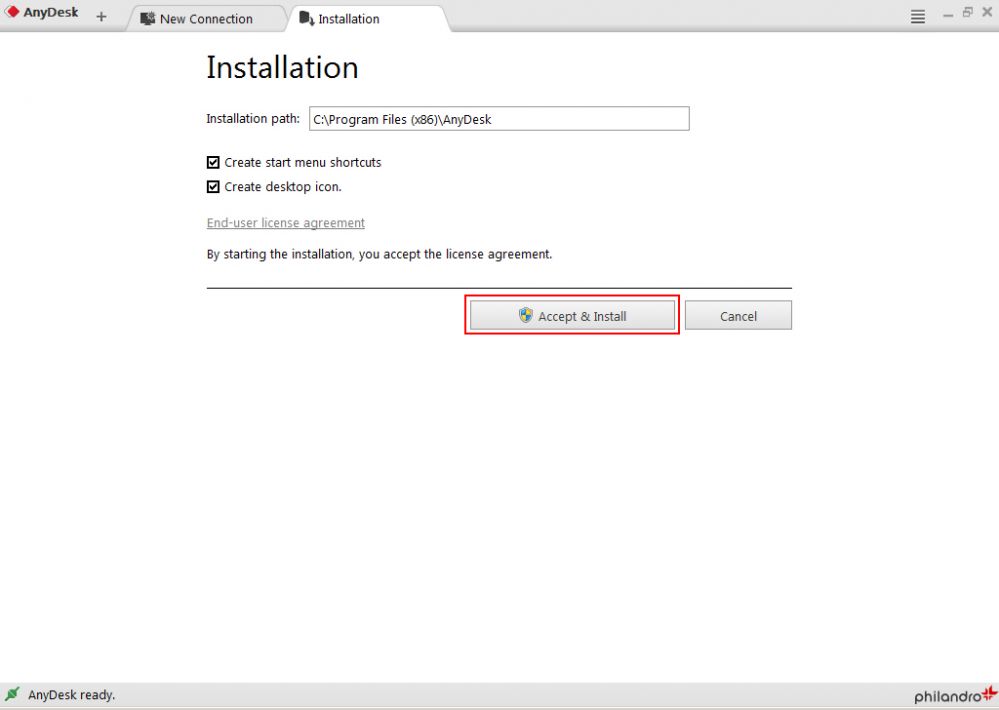 Figure 4
6. It will close the window and open it again to "Welcome" tab, there click "Set up a password now" to setup unattended access password (Figure 5).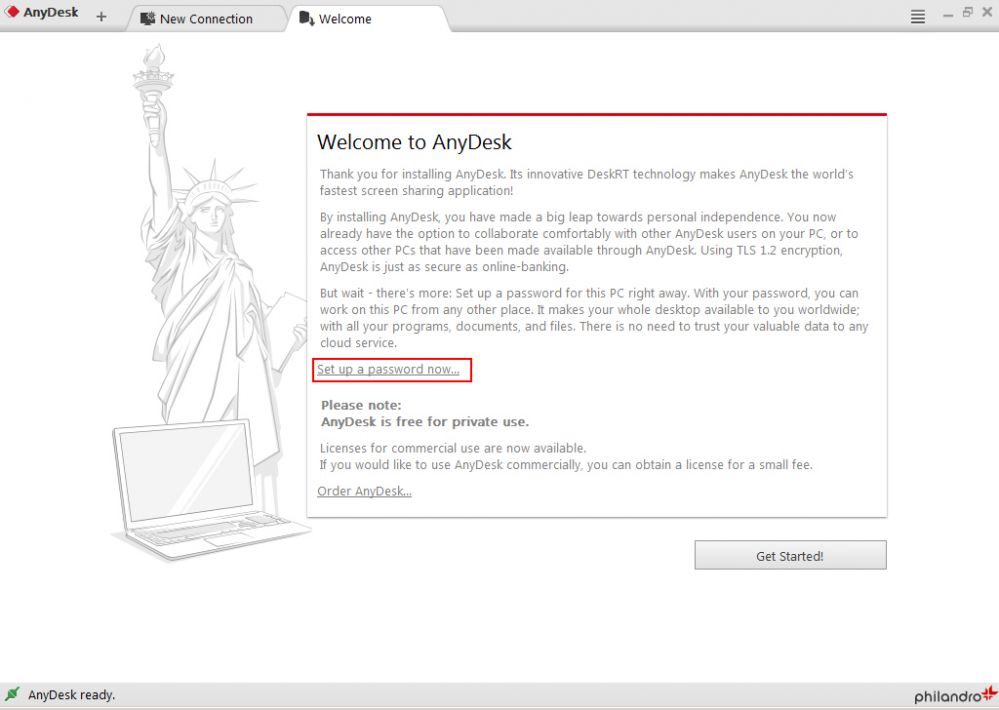 Figure 5
7. It will open "Settings" tab. There, check the "Enable unattended access" check box, and enter "ccboot123" as password and click "Set" button (Figure 6)
Figure 6
8. Once, the password it set it will show "New password was set". Now, click close to close the "Settings" tab (Figure 7)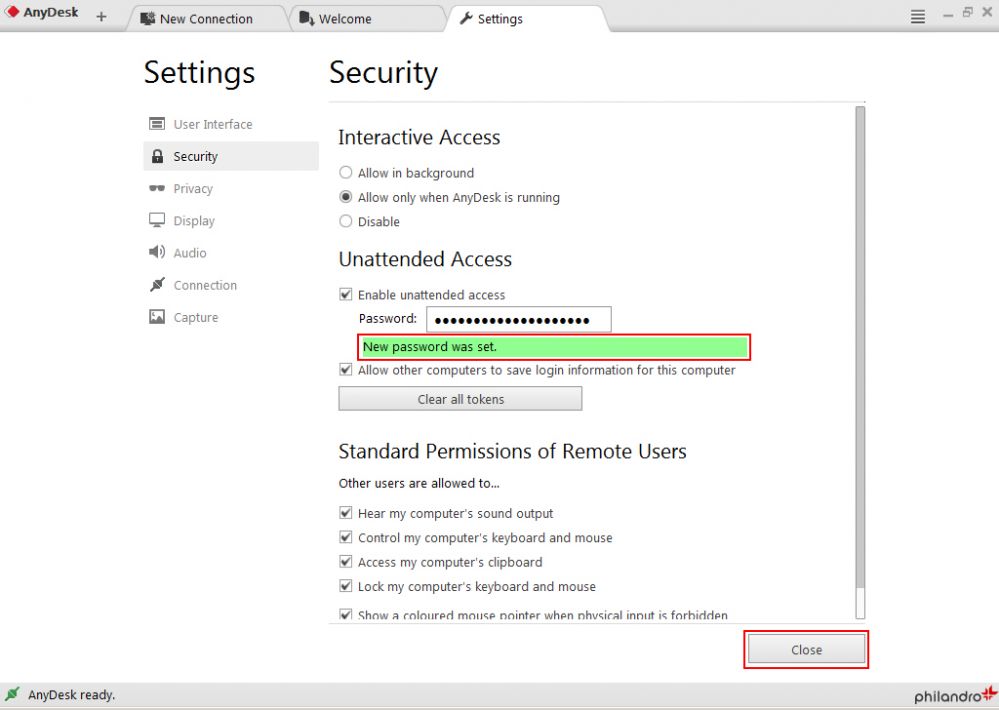 Figure 7
9. Now, copy the Anydesk-Address and email it to support@youngzsoft.net (Figure 8).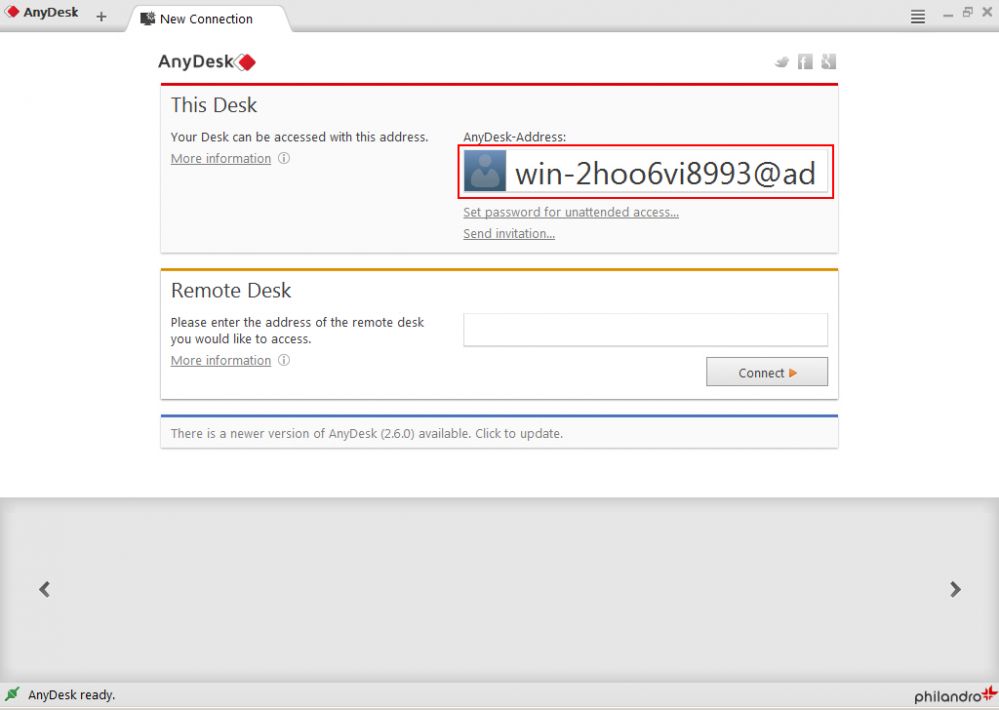 Figure 8
Related: