Wiki Home Server Settings Link Speed
Link Speed
2016/05/18 00:10
From CCBoot v 3.0 20140728, Link Speed is added to the details pane of Client Manager on CCBoot server (Figure 1-1).
You can check the online clients network speed there. If your NIC is 1000 Mbps, the value should be the same.
Note: If it shows 100 Mbps there, please check whether the network cable is plugged normally or not.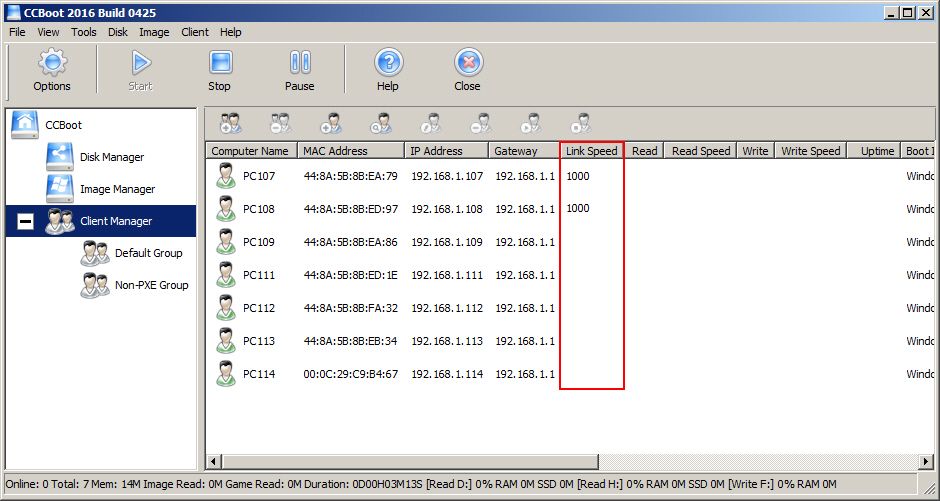 Figure 1-1
Related: