Wiki Home Server Settings File Menu
File Menu
2016/07/28 01:11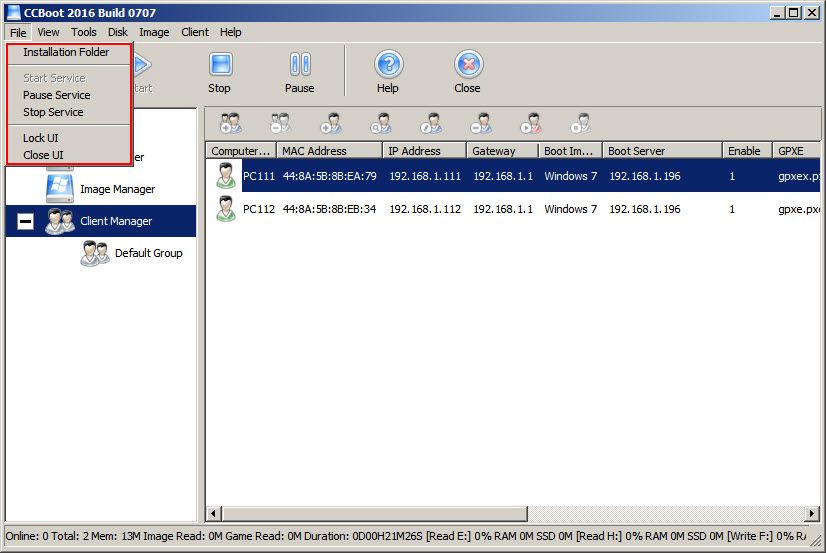 Figure 1
Installation Folder:To open CCBoot installation directory.
Start Service: Start DHCP, TFTP, and iSCSI Service.
Pause Service: DHCP Request is not replied by CCBoot on LAN.
Stop Service: Stop CCBoot All Service.
Lock UI: To lock CCBoot main interface with password protection
Close UI: To close CCBoot Main Interface but the Server is still running.
Related: