Wiki Home Server Settings View the Update Log in History File
View the Update Log in History File
2018/10/30 00:39
If you want to know the update information of your CCBoot,you can follow the instructions below.
1) Open the CCBoot installation folder, find the"History.txt" file, and then double click it.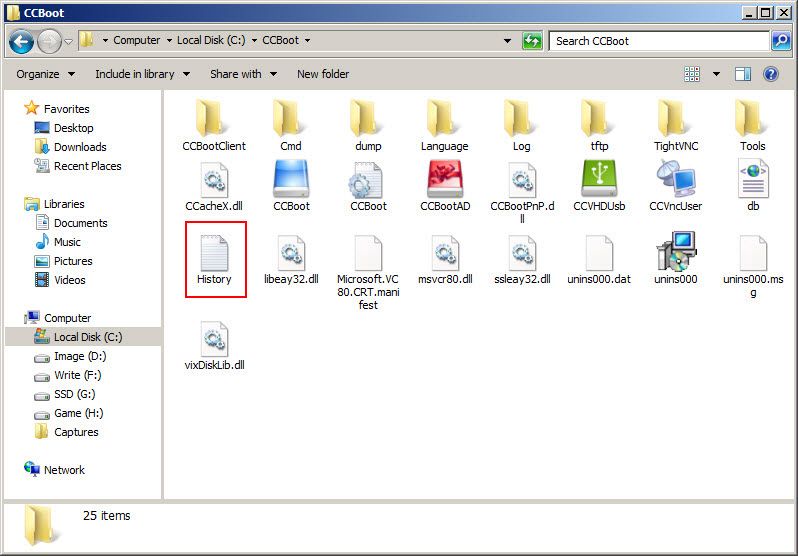 Figure 1
2) It will pop up the "History.txt -Notepad" dialog box, where you can find all the update information.
Figure 2
Related: