Wiki Home Performance Optimization Steps to disable Windows 10 Update
Steps to disable Windows 10 Update
2019/04/01 18:05
Windows Update is a free Microsoft service that's used to provide updates like service packs, driver updates and patches for the Windows operating system and other Microsoft software.
However enabling this options would easily fill the Write-back disk and unstable CCBoot operation.
Disable Windows update on Windows services
1. Choose any of your client PC and "Enable SuperClient" and then boot.
2. Go to your client PCs and open the Run command(Win + R), and type: services.msc and then press enter.
3. From the Services list which appears find the "Windows Update" service and double click to open.
4. In 'Startup Type' (under the 'General' tab)change it to 'Disabled' click "Apply" and then click OK (Figure 1)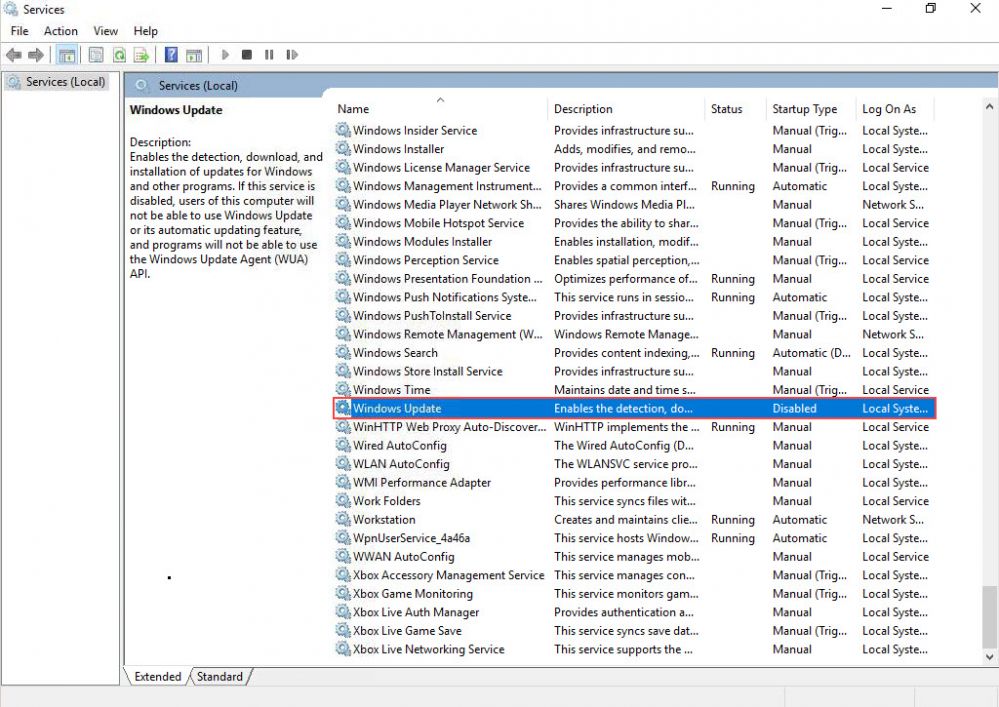 Figure 1
Disable Windows Update using Group Policy
1. To access the group policy editor, press Windows Key + R, and type: gpedit.msc, and then press Enter.
2. Navigate to Computer Configuration\Administrative Templates\Windows Components\Windows Update.
3. Change the group policy settings based on the highlighted in the figure below (Figure 2)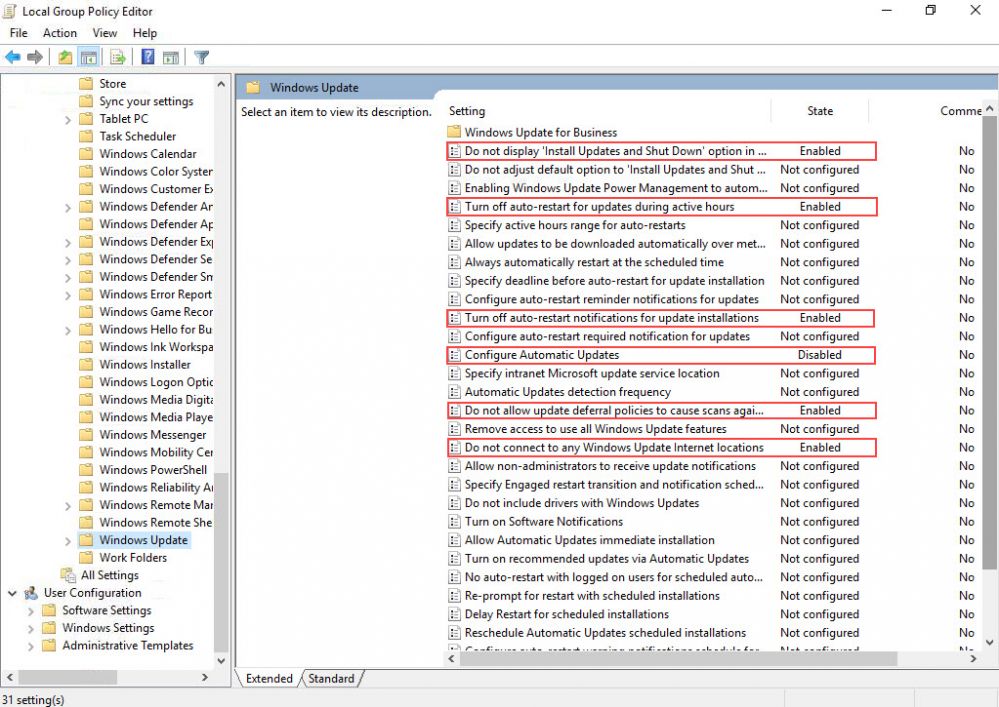 Figure 2
Stop Windows 10 Update Assistant from Running
1. Open Control Panel > Programs and Features > Windows 10 Update Assistant, Select it then click Uninstall.
2. Open C:\ drive Select the Windows10Upgrade folder, then delete it
Disable Windows 10 update using "WindowsTask Scheduler"
1. Right click Start Menu and choose "ComputerManagement" and then click "Task Scheduler (Figure 3)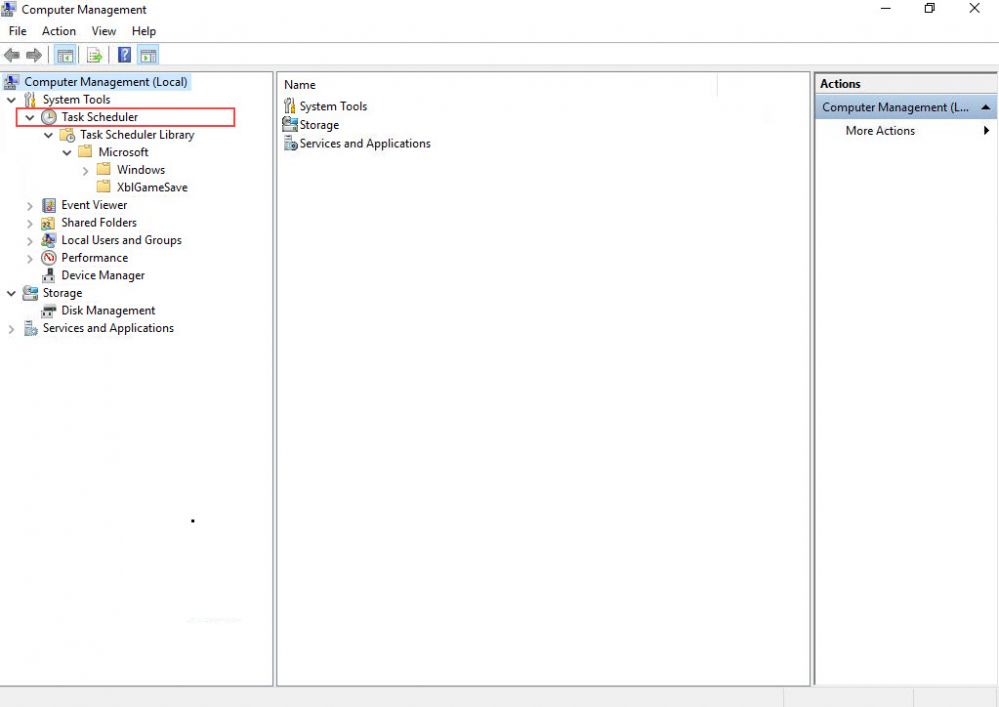 Figure 3
2. Next is find and navigate to "Windows Update" and then right-click to disable the list of Windows Update Schedule (Figure 4)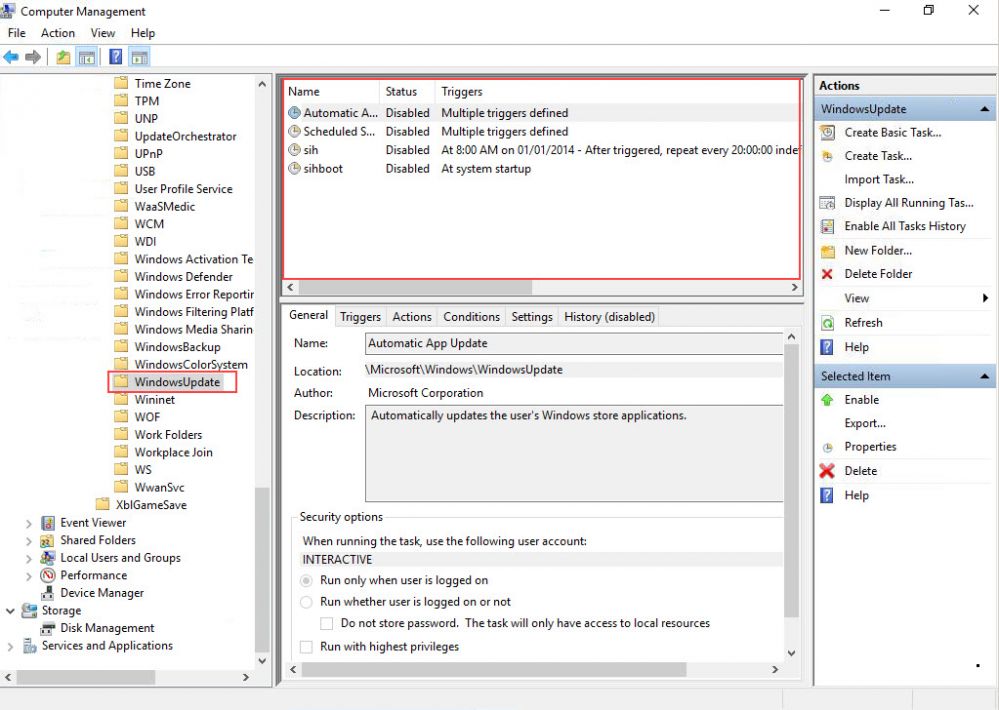 Figure 4
After doing the steps above, shutdown your PC and disable SuperClient to save.
Disable windows 10 update by enabling "system optimization".
Go to "Additional Options" in CCBoot client, check on "System Optimization" option and click on "OK" button (Figure 5).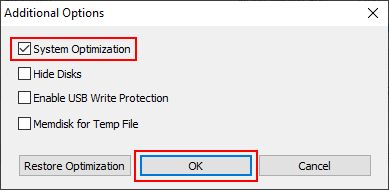 Figure 5
Related:
Server and Client Network Optimization
Steps to disable Windows 10 applications running in the background