Wiki Home Quick Start How to share folder in Windows 10
How to share folder in Windows 10
2019/09/16 22:04
Follow the instructions below to share folder in Windows 10:
1. Right click on the folder you want to share and click on "Properties" (Figure 1).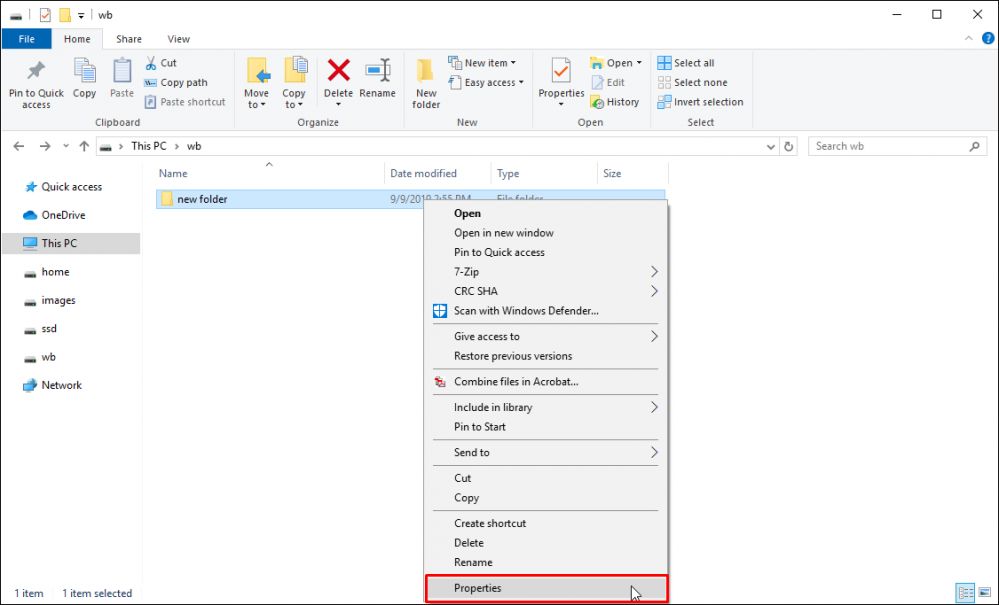 Figure 1
2. Go to "Sharing" tab and click on "Share" button (Figure 2).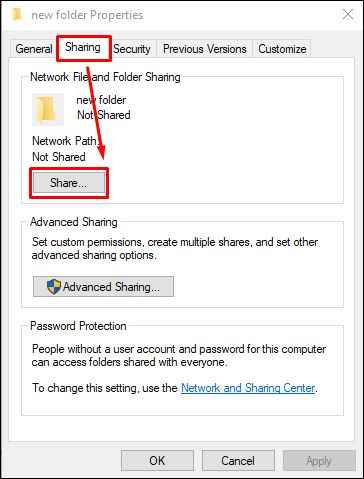 Figure 2
3. Select the person to share with (Figure 3).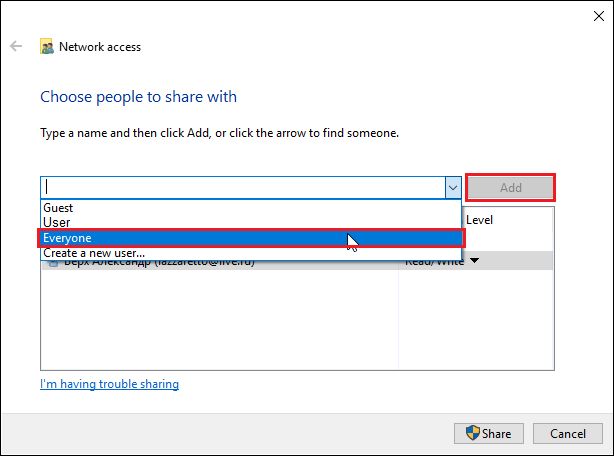 Figure 3
4. Select permission to the person you want to share such as: read, write and read/write and click on "Share" button (Figure 4).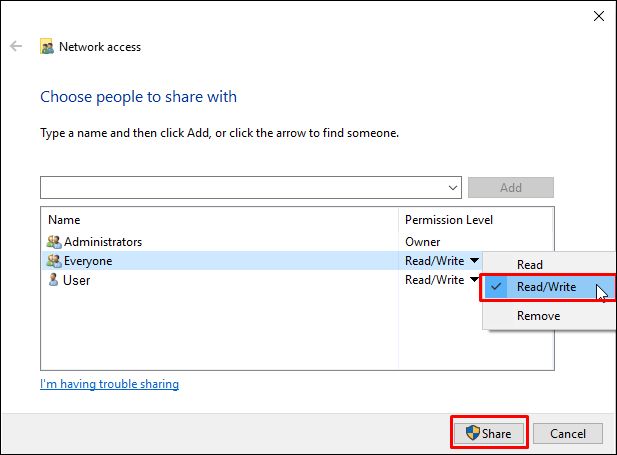 Figure 4
5. Click on "Done" Button (Figure 5).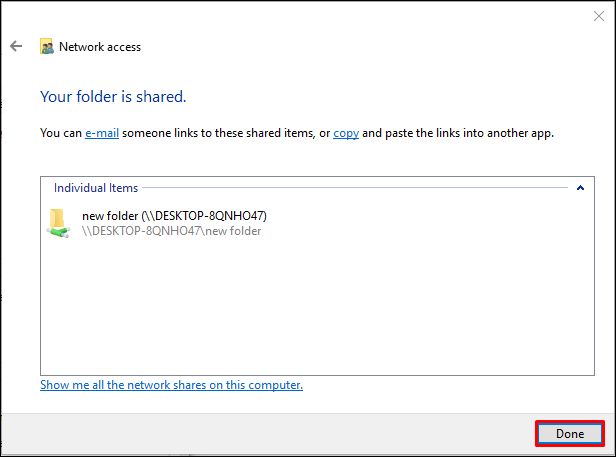 Figure 5
6. Go to "Advanced sharing settings" from control panel which path as in picture and mark the radio button as highlighted in red highlighted Figure 6.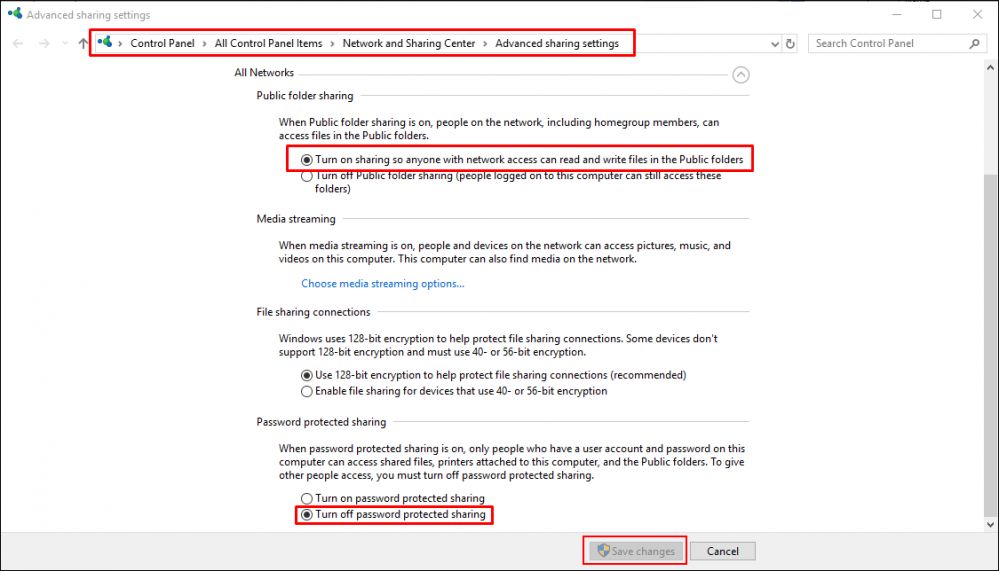 Figure 6
Note:
If you still do not have access to shared folders then please make sure that the features in red highlighted are enabled on server and client side (Figure 7).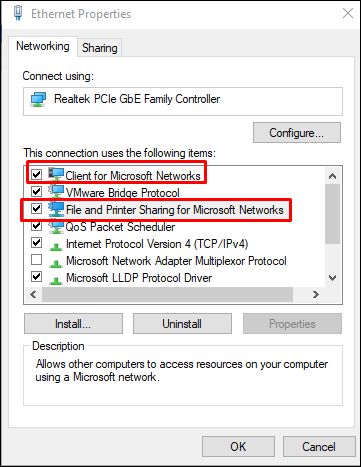 Figure 7
Related:
Solve "Getting Devices Ready" on Windows 10
Create image with windows 10 build 19xx for different motherboard
Fix Windows 10 activation issue on CCBoot client
Issues with windows 10 build 1903