Wiki Home Performance Optimization Client Services Optimization
Client Services Optimization
2017/05/17 22:09
Operation steps:
1) Download files from the website: http://www.ccboot.com/download.htm
If the operating system is Win7, download win7opt.zip; if the operating system is WinXP, download winxpopt.zip.
2) Unzip the downloaded file, right-click "install.bat" file, select "Run as administrator" (Figure 1‑1).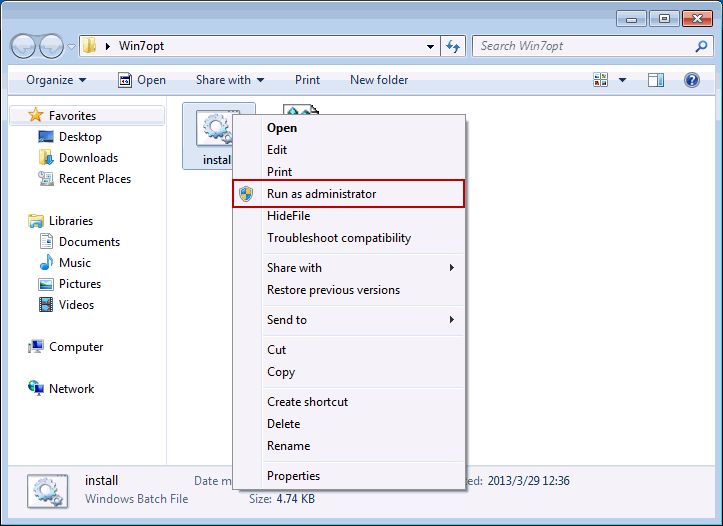 Figure 1‑1
The successful operation results (Figure 1‑2).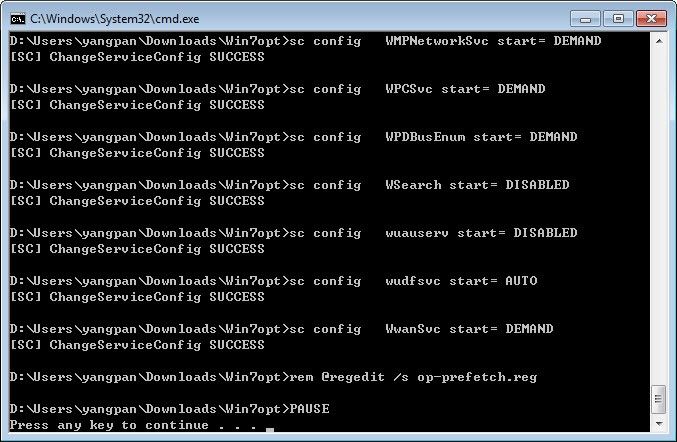 Figure 1‑2
3. Disable the "Google Update Service" on services.msc to avoid too much traffic on client, to avoid unwanted consumption of the Internet bandwidth and to avoid unexpected filled disk space of Write-Back Disk (Figure 1-3)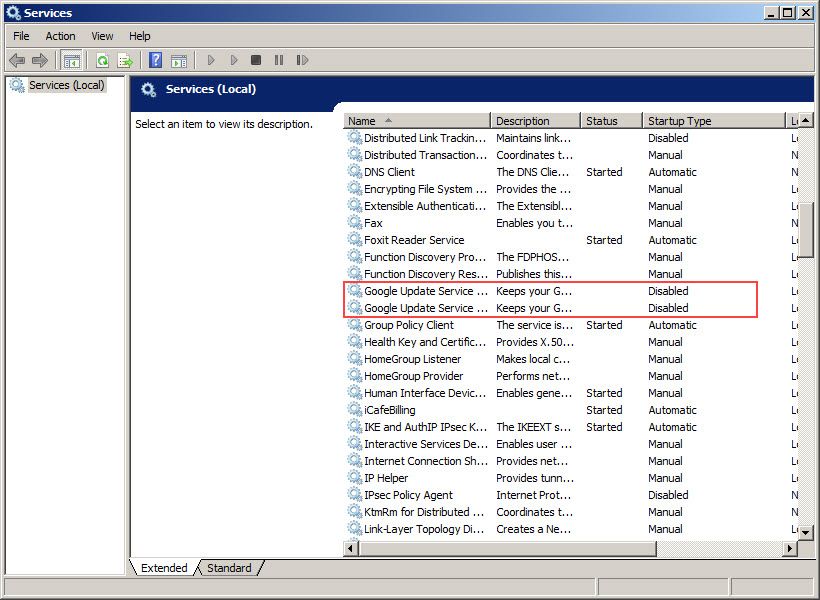 Figure 1-3
Note: In new version of CCBoot, you do not need to do this manually.
When you install CCBoot client application, it will ask to "Do you want to optimize the client?", click "Yes" button, it will auto optimize the client windows. Windows 10 has its services optimized.
Related:
Steps to disable Windows 10 applications running in the background
Steps to disable Windows 10 Update