Wiki Home Boot Issues Fix KabyLake client boot issue
Fix KabyLake client boot issue
2018/01/22 03:15
Kabylake motherboard are really taking its roots in the computer world and is one of the most widely used boards since release. Its known for is high performance and low power consumption.
Because of that, its used for diskless even more. Cafes are using KabyLake motherboard and CPU for CCBoot clients around the world.
However, there are few issues with KabyLake with booting diskless.
Problem:
Client will now see CCBoot server or boot to lan
Solution:
Some of the motherboard BIOS has to be updated to support KabyLake processor and when you update the BIOS all the settings are resetted.

So you need to to enable "Network Stack" from the "Advanced" tab in the BIOS once again to make it boot from LAN (Figure 1)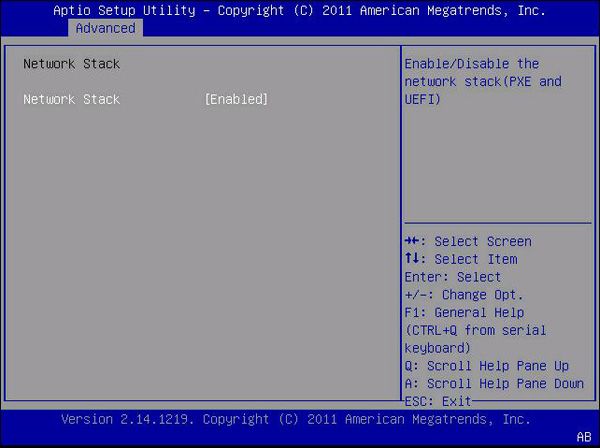 Figure 1
Related: