Wiki Home Boot Issues Fix failed to diskless boot on EMAXX Motherboard
Fix failed to diskless boot on EMAXX Motherboard
2018/01/22 03:16
Some users encounter a problem to diskless boot EMAXX motherboard when using our "Super Image".
Solutions:
1. If you have this type of motherboard on your client PCs, we recommend to not using our Super Image to avoid failed to diskless boot.
2. Insert HDD on your EMAXX client pc, then install fresh Windows
3. Install only the LAN driver, and make sure to install original LAN driver then install "CCBoot Client".
4. When installing the CCBoot client, please do not put check any NIC driver in "NIC PNP" window. (Figure 1-1)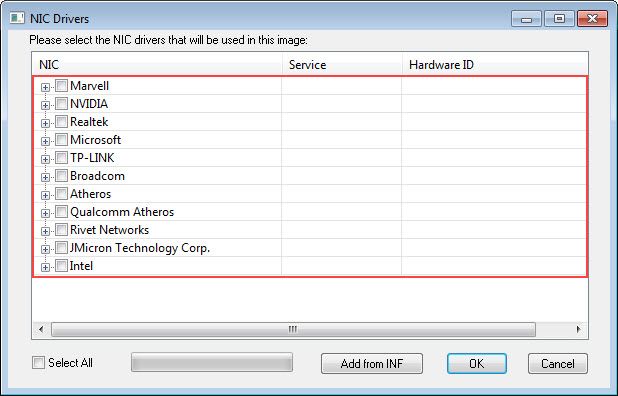 Figure 1-1
5. Once the installation is completed, please reboot the client then proceed to upload the image.
6. After that you can now diskless boot your EMAXX client PCs without problem
Related: