Wiki Home Advanced Diskless Boot Client Additional Options in CCBoot client
Additional Options in CCBoot client
2018/12/18 17:45
In new version CCBoot 20180319 and higher, we have added "Additional Options" functions in CCBoot Client application.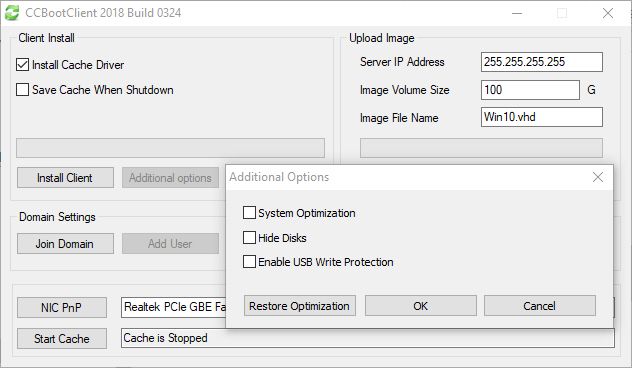 Figure 1
1. System Optimization: This will disable services that are not required for Windows operations and can be safely disabled.
2. Hide Disks: This will hide the game disks in the client PC, which will prevent users from accessing the game disk and making changes.
3. Enable USB Write Protection: This will disable the ability to copy files to the USB drives.
Related:
Pay using local payment options