Wiki Home License and Registration Fix login issue after adding pc or purchase license with trial email
Fix login issue after adding pc or purchase license with trial email
2018/10/24 16:50
When you add PC to your license, you get a new license, but when you login to CCBoot it still show old number of PC. Shows 5 PC trail even after purchasing the license using same email used for trial.

Problem: License is not updated after adding PC or still showing 5 user after purchasing license with trial email.
Solution:
1. Go to http://www.ccboot.com/cp/login.php and click on "Forget Password" link (Figure 1).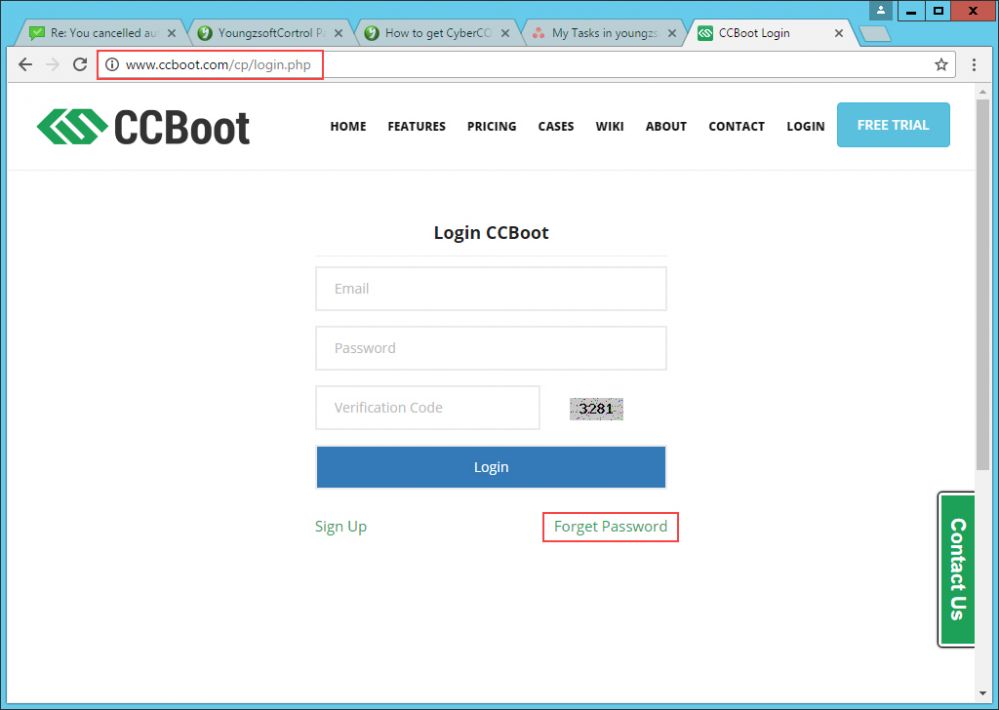 Figure 1
2. Enter your email address that you registered with or purchased license with and the verification code then click "Submit" button (Figure 2).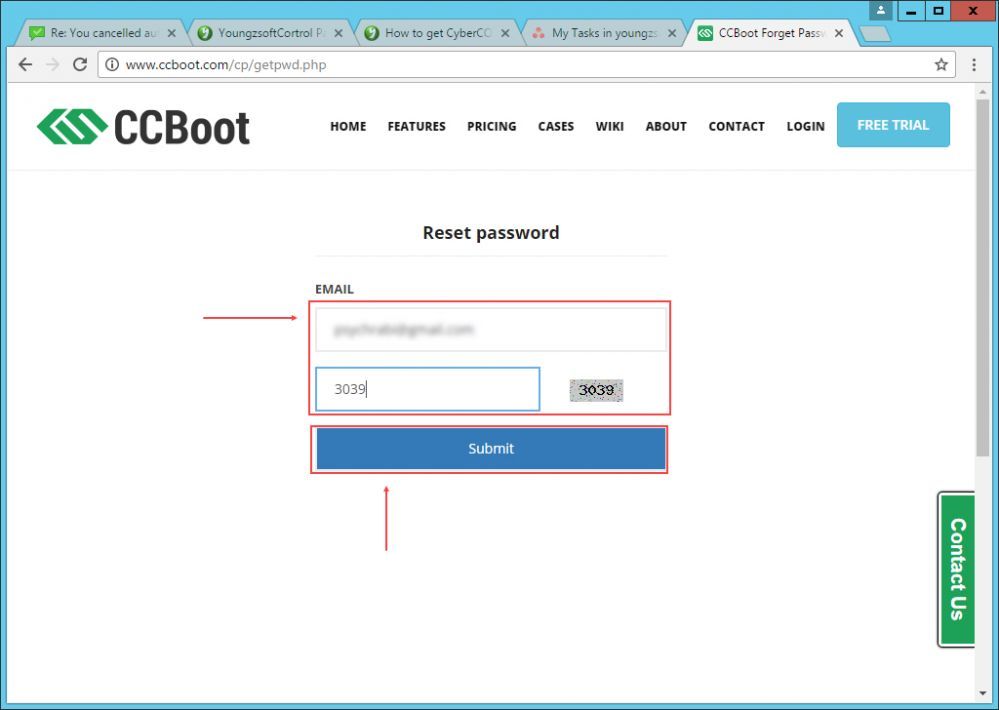 Figure 2
3. You will be sent an email with password reset link.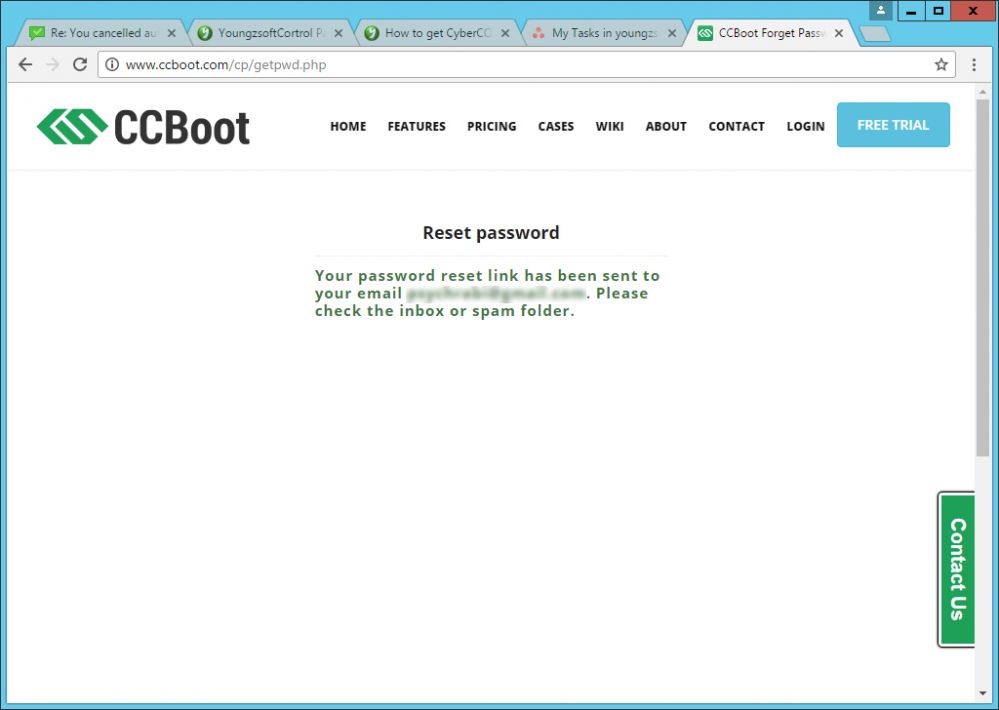 Figure 3
4. Click the link in the email (Figure 4).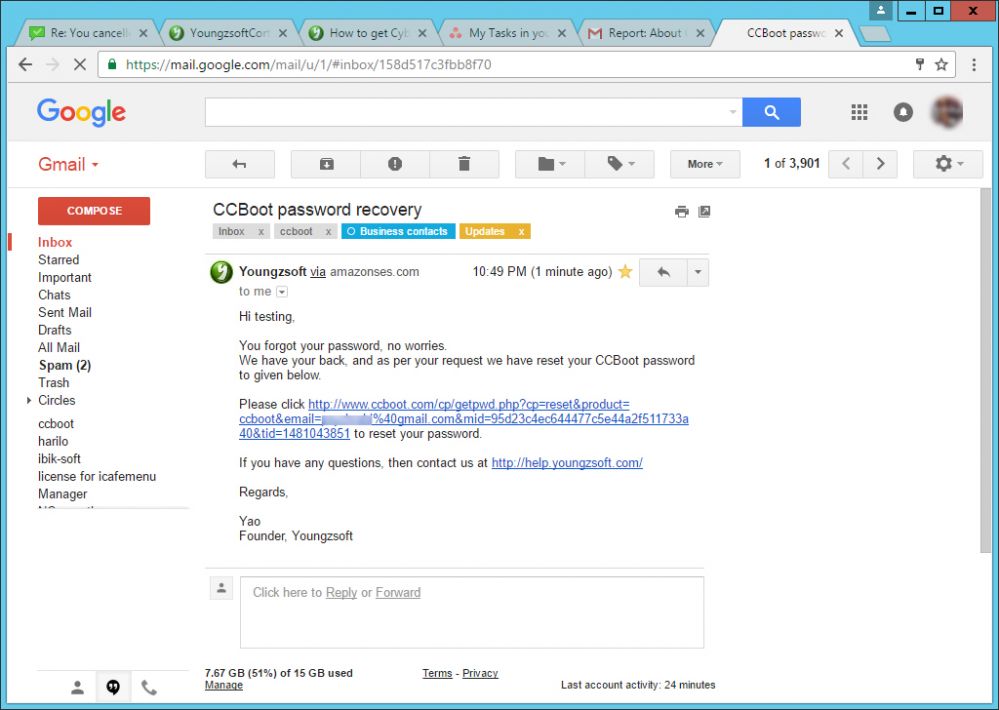 Figure 4
5. Now, you will get your new password (Figure 5)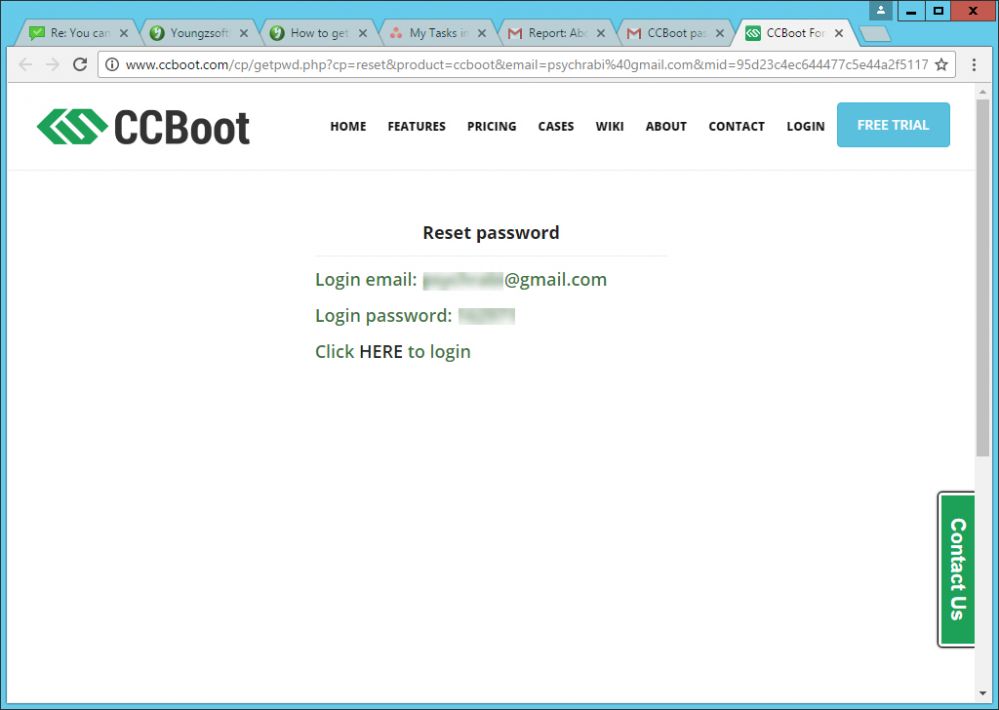 Figure 5
6. Now, Login to your CCBoot and it will will show correct number of PCs or new license.
Related:
Check license details for CCBoot
Fix license getting unregistered
Problems with Cracked CCBoot License