Wiki Home Single Image for Multiple Specs Manage hardware profiles in CCBoot
Manage hardware profiles in CCBoot
2019/04/13 02:23
From CCBoot Build 0319 we have a feature to manage hardware profiles.
Follow the steps below for managing hardware profiles in CCBoot,
1. Open CCBoot server, select image tab and right click on image from image list and click on "Mount Image (HW)" (Figure 1).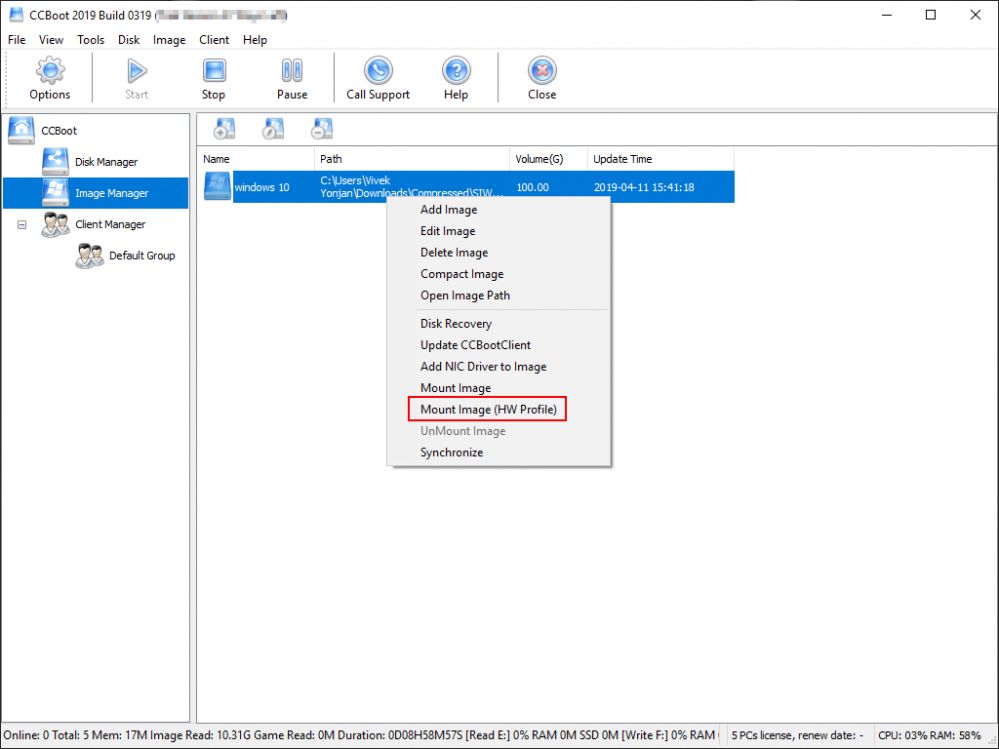 Figure 1
2. Click on "Yes" to continue mount image (Figure 2).
Figure 2
3. Once the mount is successful, click on "OK" button to complete mount (Figure 3).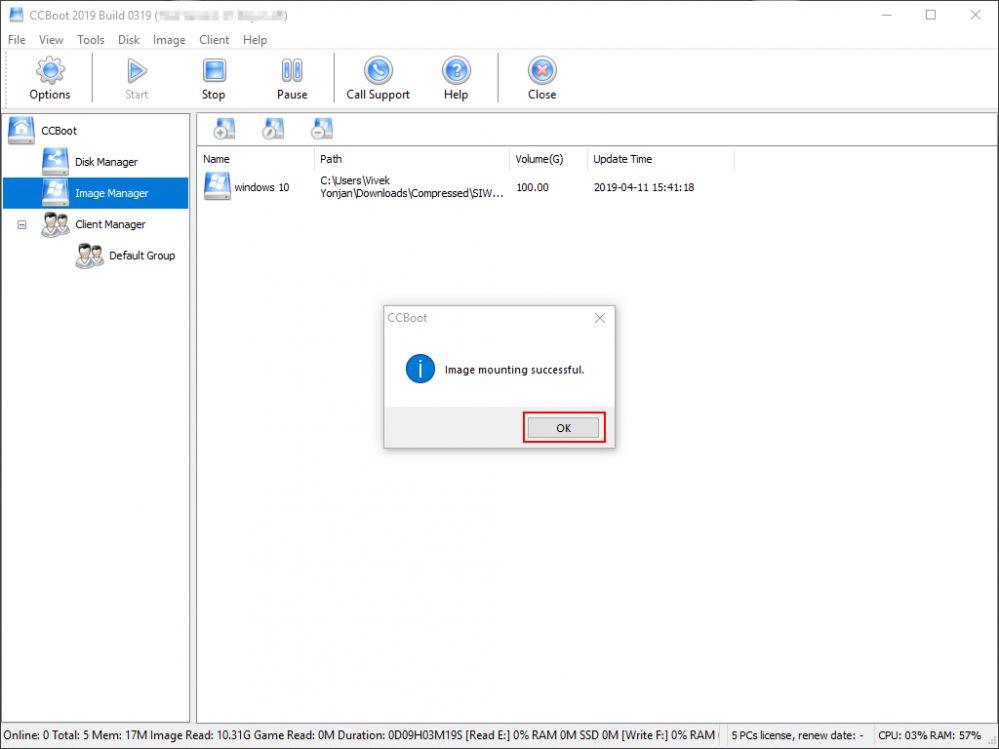 5. Once the "Ok" button is clicked, the image mounted changes to green (Figure 4) and the hardware profile folder will automatically open where you can manage(edit, delete) hardware profiles (Figure 5).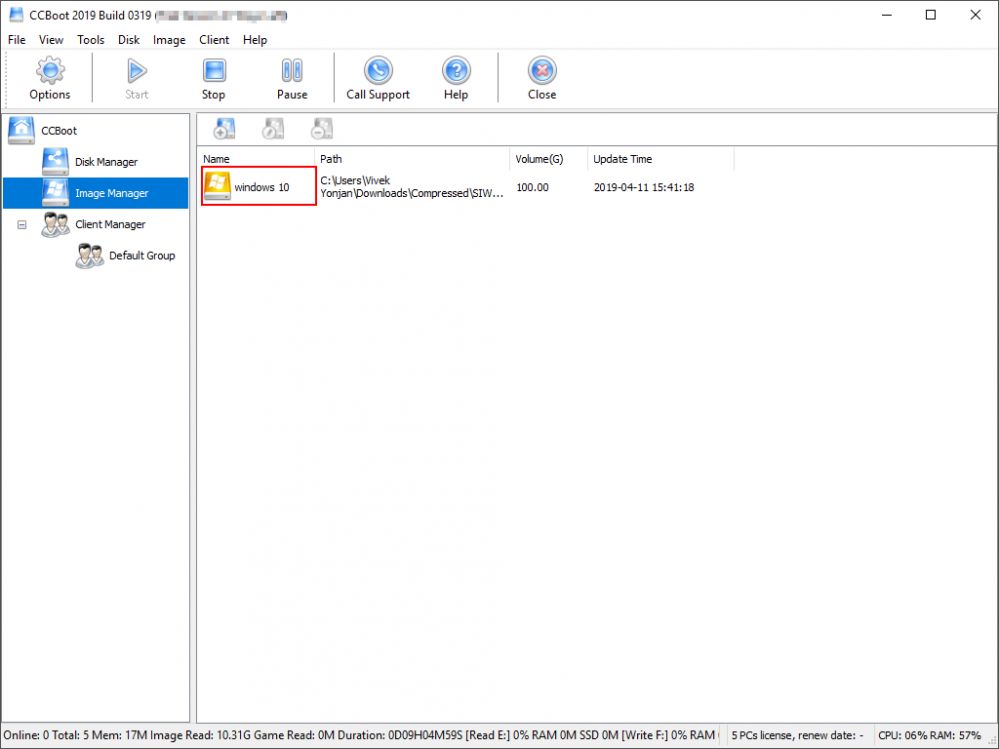 Figure 4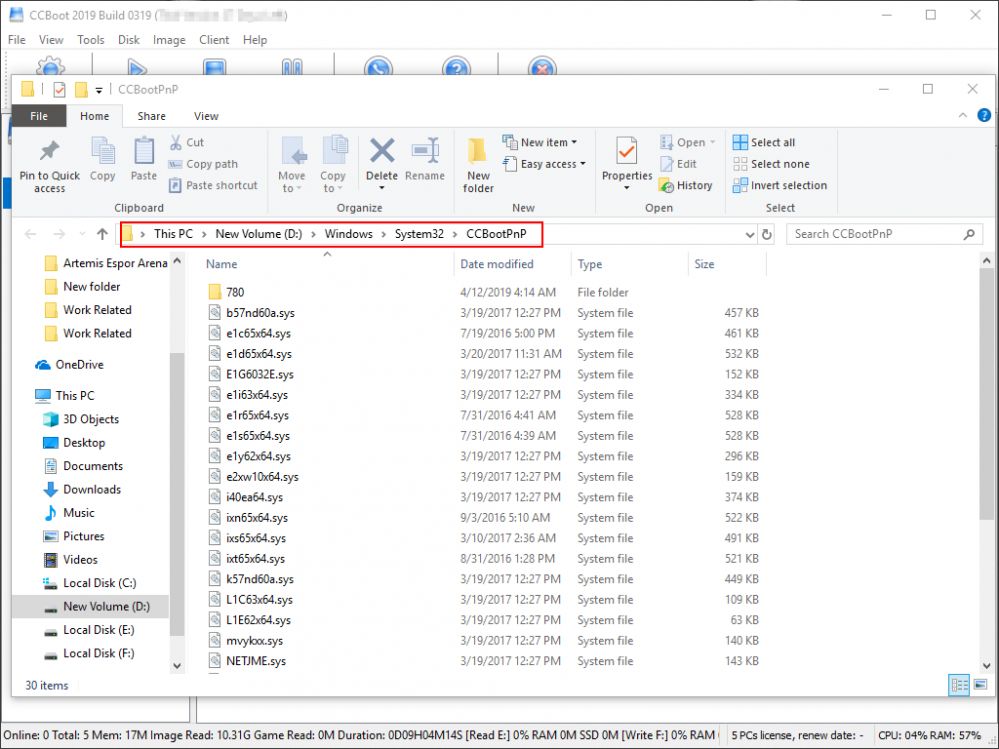 Figure 5
6. After you complete managing your hardware profiles then unmount your image by right click on image and click on "UnMount Image" (Figure 6).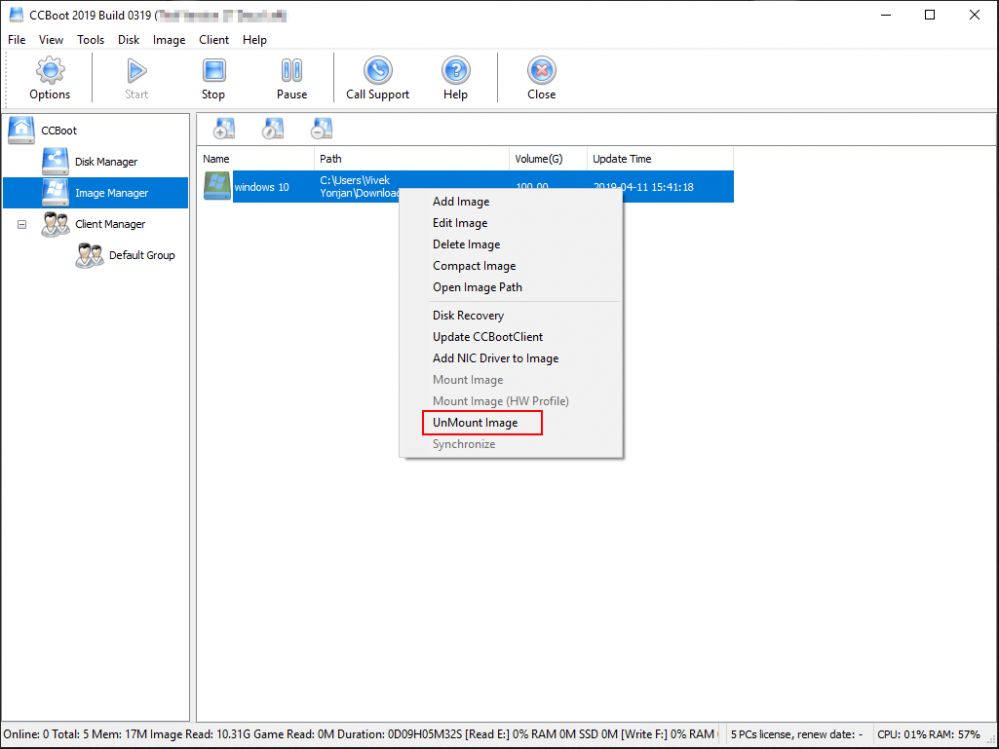 Figure 6
7. Click on "Yes" to continue unmount (Figure 7).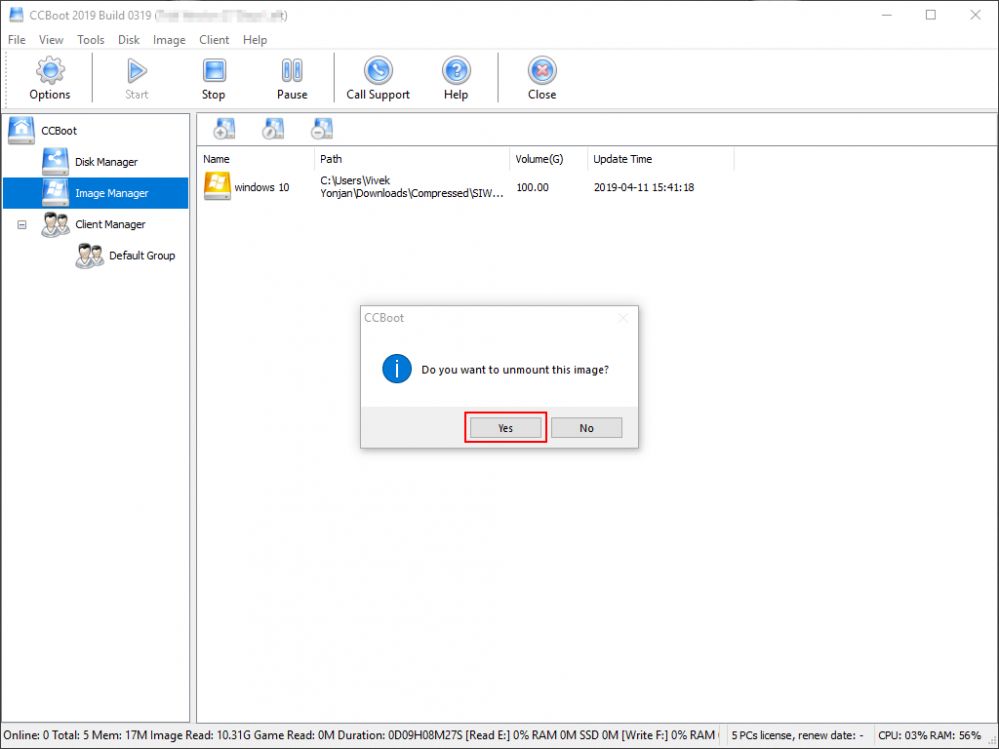 Figure 7
8. Again click on "Yes" for save changes (Figure 8).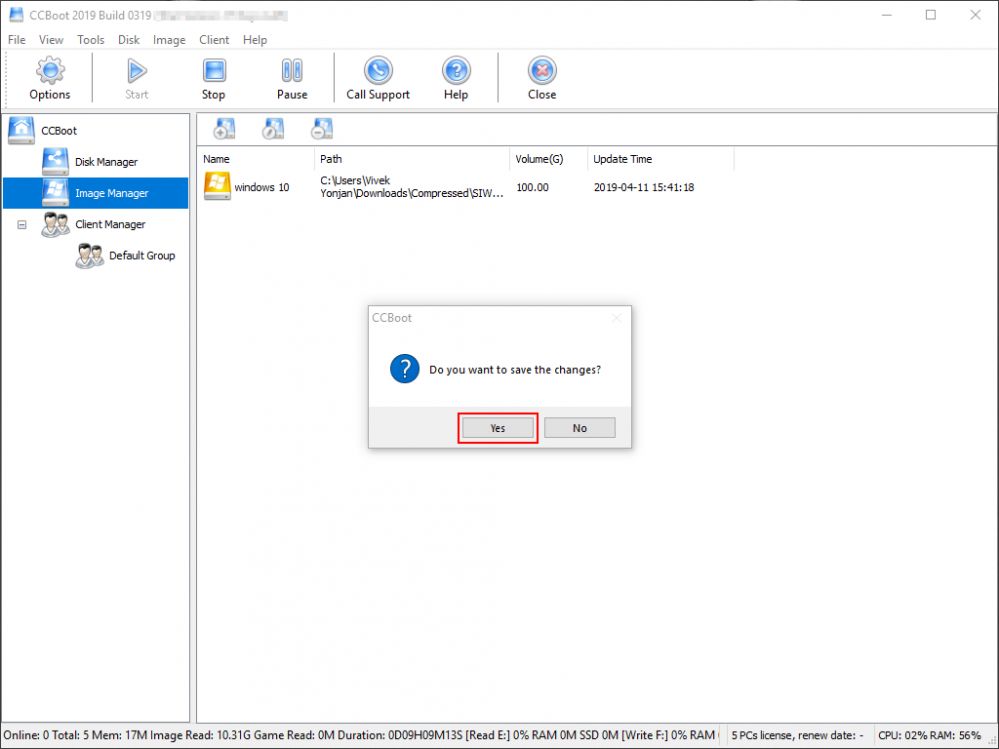 Figure 8
9. Finally click on "Ok" to complete unmount (Figure 9).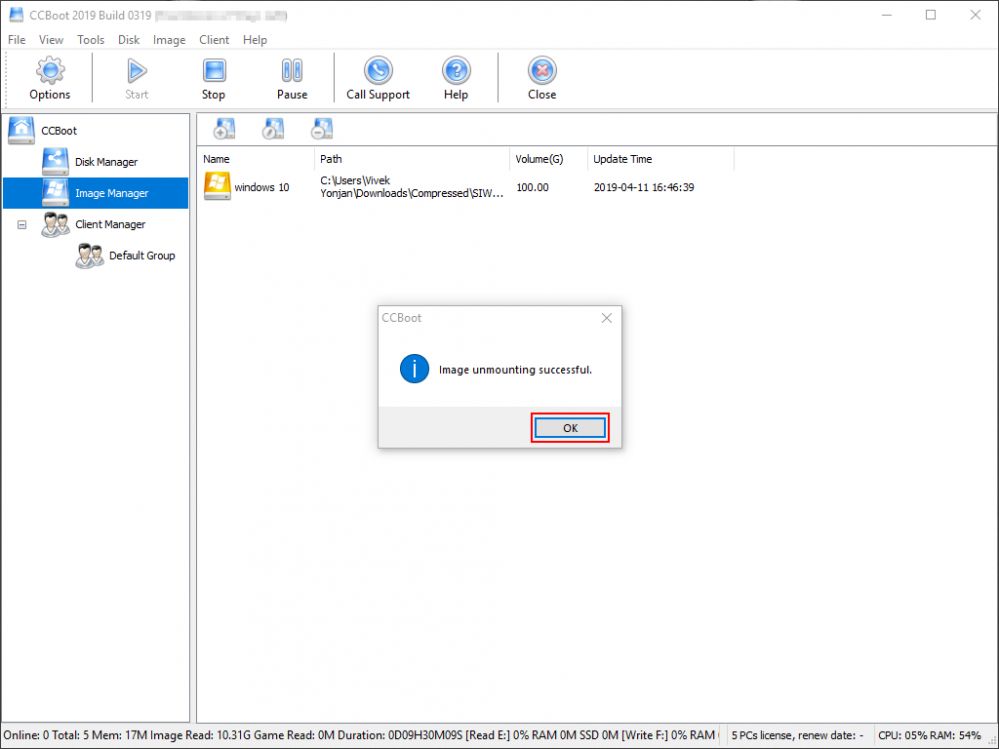 Figure 9
The color of image will change to normal and In this way you can manage hardware profiles of a image.
Related:
How to use new multi hardware profile function