Wiki Home License and Registration Problems with Cracked CCBoot License
Problems with Cracked CCBoot License
2018/10/24 16:53
CCBoot has anti-piracy function which is triggered occasionally, no matter how you modify the host file or overwrite by the cracked file, it can be detected. If you are using the cracked CCBoot license, there will be some problems as follows.
Problem 1:
After a certain period of time, the cracked CCBoot will become unregistered and the license will be removed.
Problem 2:
After running CCBoot about one week, the client PCs will get blue screen randomly.
Solution:

Please contact us or resellers to purchase a genuine license. We will provide a reasonable price for you.
Notes:
If you used cracked CCBoot version before, and now, purchase and use CCBoot genuine license and version, then, you need to do the following steps.
1. Download CCBoot server and client setup files from http://www.ccboot.com/download.htm, install and setup CCBoot again.
2. Make sure that the server is connecting the Internet.
3. If you have blocked CCBoot site on /system32/drivers/etc/host before, please delete it rather than just comment it.
Problem 3
If you have blocked CCBoot site on /system32/drivers/etc/host before then you will get "License cracked" error on your fatal log and the license gets unregistered often.
Solution:
Restore the "hosts" file in the C:\Windows\System32\Drivers\etc folder
To restore it to default remove all lines that have 127.0.0.1 and save it (Figure 1).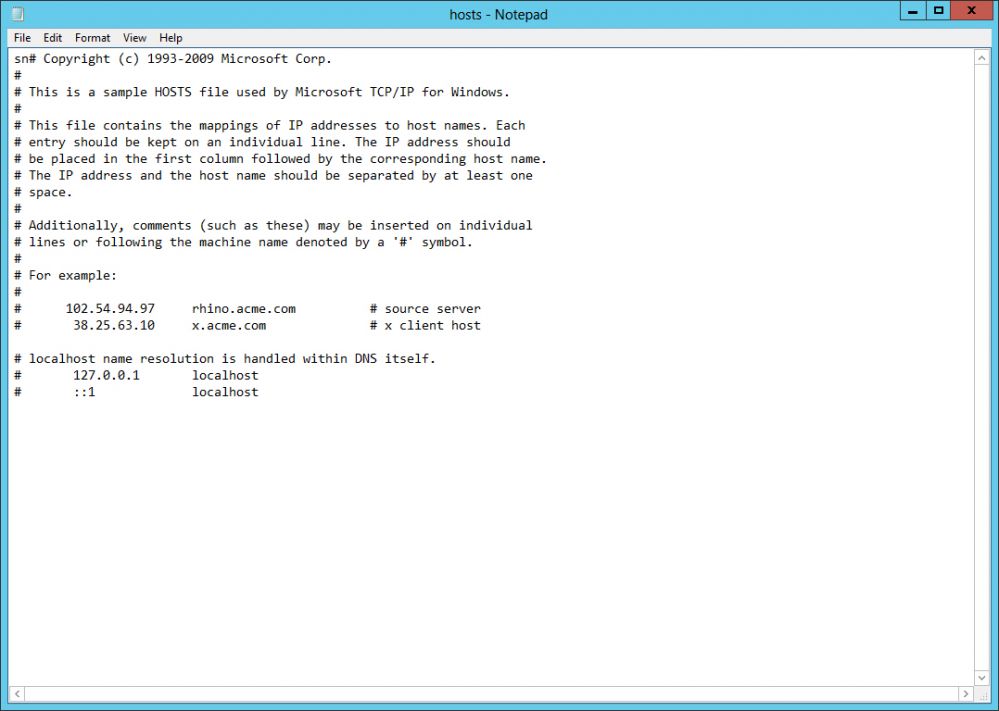 Figure 1
Once you a have done that, you just need to enter the license in the register code box and click "Register".
Related:
CCBoot Works With Active Directory
Manage hardware profiles in CCBoot
Make Mellanox 10G NIC work on CCBoot