For more information, you can also refer to "How to Set Multiple OS Boot" in CCBoot v3.0 Wiki.
Features
At present more and more customers use the operating system's requirements. We developed a Multi Operating System Boot to meet market demand. Multi OS Boot is a selection of more than one operating system to start from the same client. Any customers can choose their operating system such as XP and Win7 Operating Systems in the same server at the same time.
Step
Create the first several start-image package, For example: XP01.vhd, and Win701.vhd boot image package.
1. Open CCBoot Main Interface, click "add disk" button as shown in Figure 1-1, Put check on Bootable, Type the "Disk Name"ex: XP01.vhd, locate the XP image location then press OK.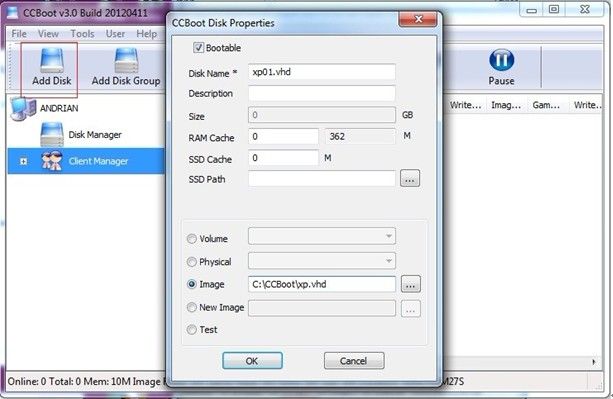 Figure 1-1
2. Create Windows 7 image package, please do the same step on step 1 above.
3. And then click Add disk group were added to the XP disk group and Win7 "disk group as shown in Figure 1-2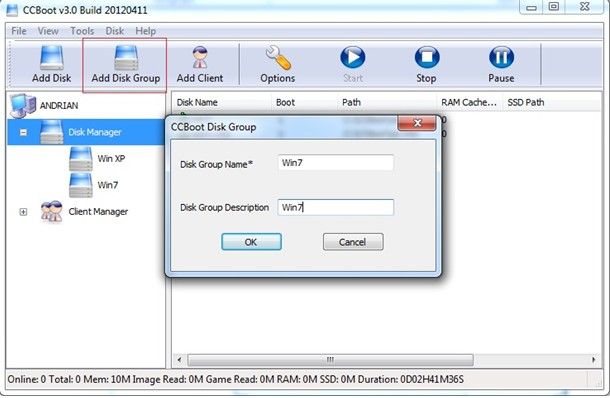 Figure 1-2
4. Click on "User Management" right click "to create a user group as shown: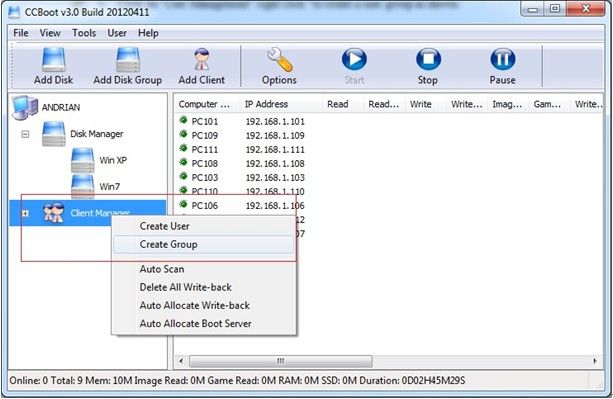 Figure 1-3
5. Create a "dual system" user group, as shown in Figure 1-4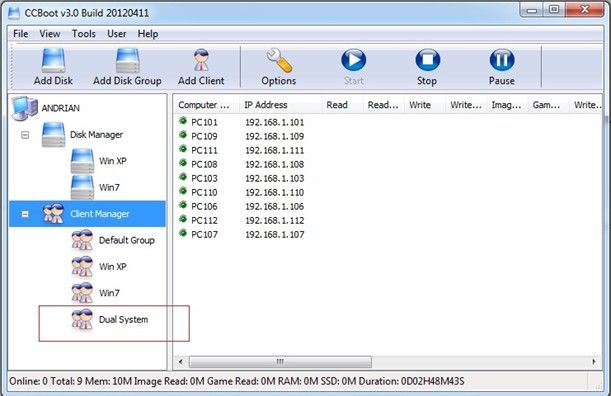 Figure 1-4
Double-click the name of the client machine for ex: PC101, to open the "Client Properties"choose Dual System in the" Group Properties "and then click ">>"button to choose the operating system disk image to use as their multi system boot.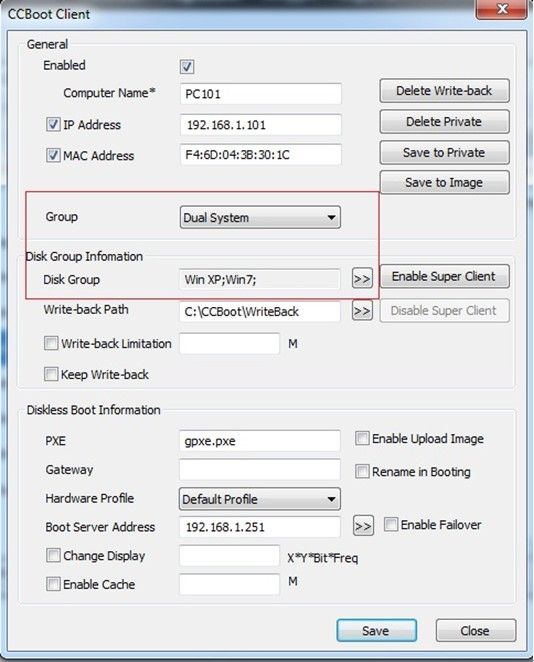 Figure 1-5
As shown in the disk groups "Please select and put check the disk group that you need to start, for example, start with XP and Win7 as shown on Figure 1-6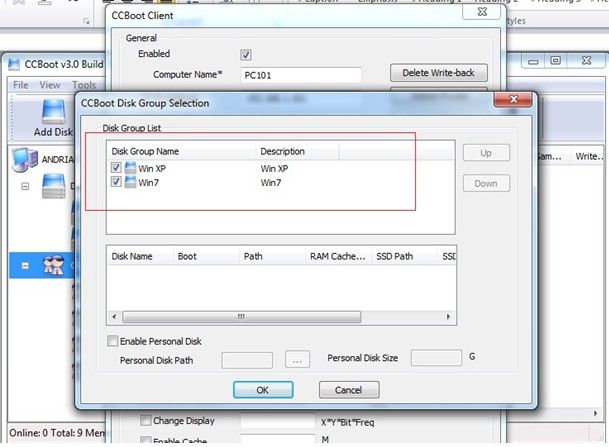 Figure 1-6
If you want to set up other systems, do the same set then Click OK.
CCBoot Multi System Start up screen as shown on Figure 1-7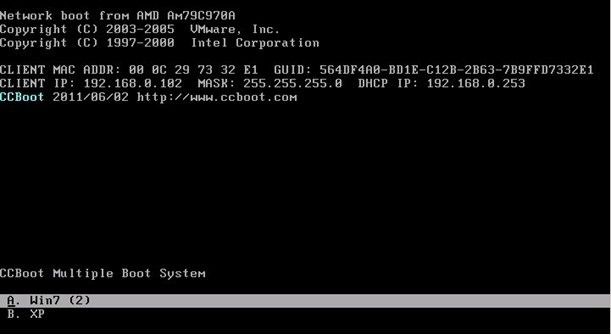 Figure 1-7
Just move the keyboard arrow key to select Boot system.