Wiki Home Miner Mining configuration
Mining configuration
CCBootCloud has a mining function with various options for the centers.

The purpose of this function is to help gaming centers get some extra revenue from the hardwares they already have without much knowledge on the mining field.The setup of mining is just a few clicks as we will show below.
Go to the "Mining" page and click the "Configure mining" button (Figure 1).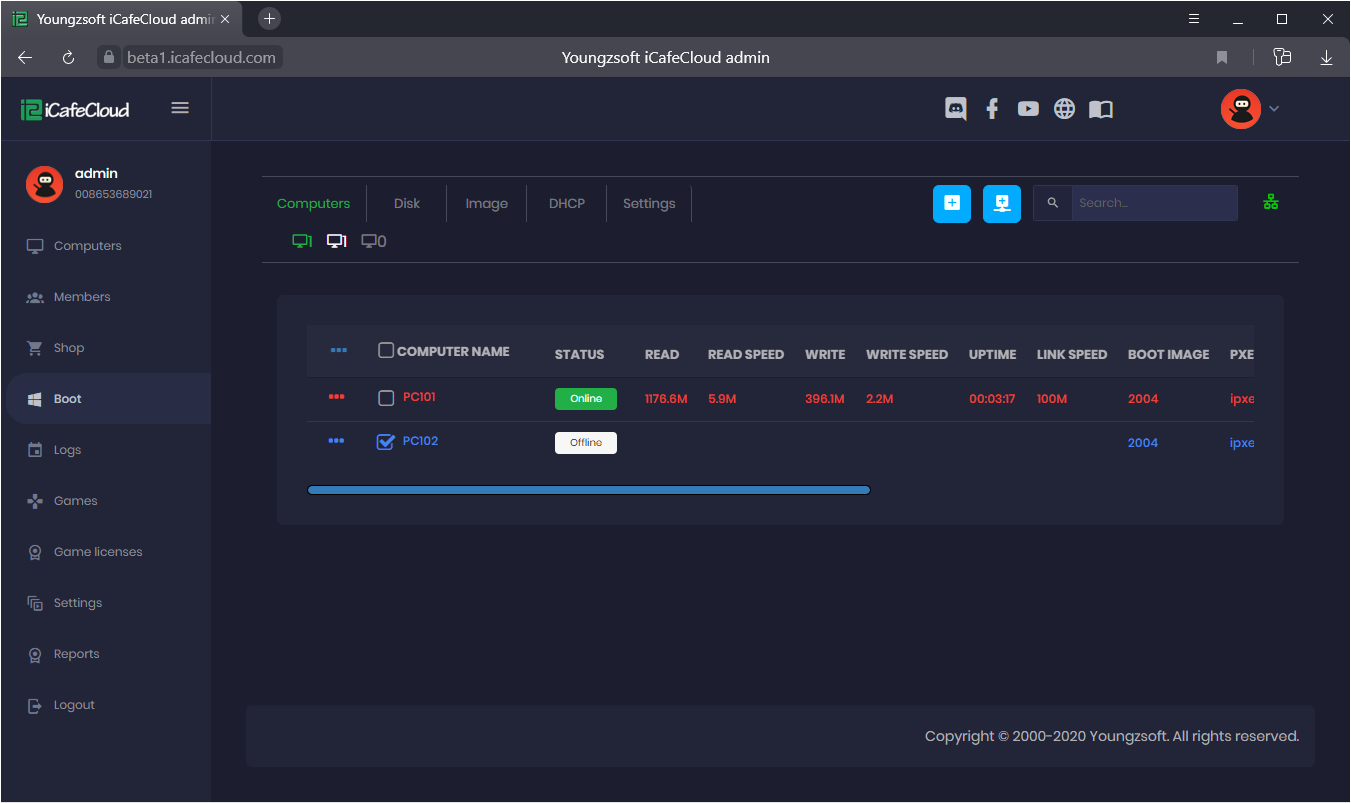 Figure 1
Enter your USDT ERC20 address and make sure you enter the correct address as

there is no refund option in crypto wallet

and use the "ERC20" option (Figure 2).
We suggest creating a wallet in Binance as it's easy and simple.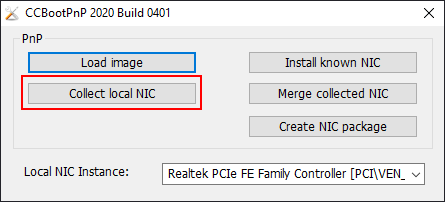 Figure 2
Select the PCs that you want to enable for mining and check the mining tool. Available options for miners are Nvidia 6+gb and Nvidia/AMD (Figure 3).
Nvidia+6gb ETH is used for Nvidia GPUs only, more than 6gb vram and mining Ethereum.
Nvidia/Amd auto is used for both Nvidia LHR and AMD, can support GPUs with 4+gb vram and will auto-mine the best crypto not just ETH based on GPUs performance.
"We suggest using the Nvidia/AMD auto mining if your cards are LHR (Lock hashrate) if not better use the Nvidia +6 option"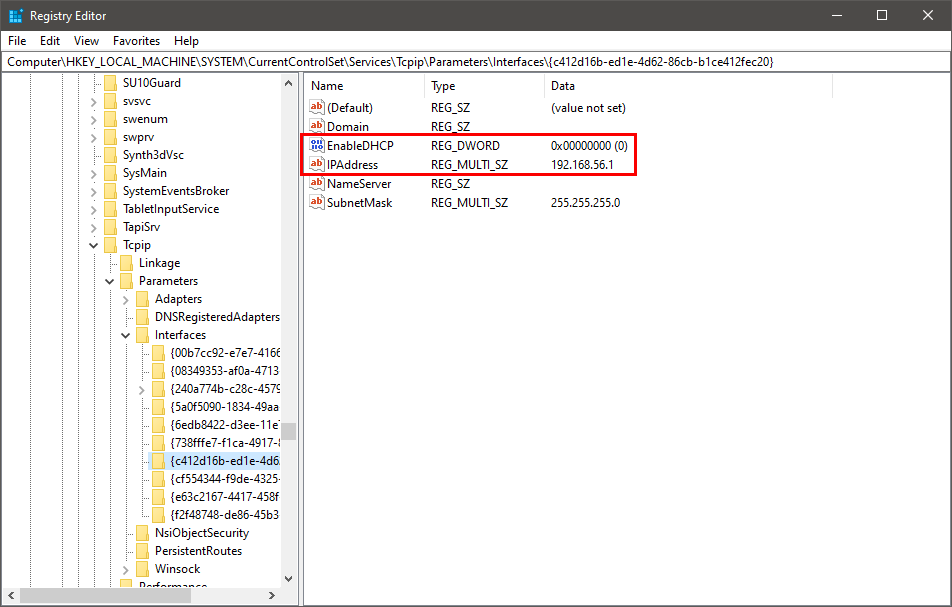 Figure 3
After that, refresh the CCBootCloud server and reboot the client PCs. Then mining will start a few seconds after the windows load fully if there are no mouse movements.
Note:
Mining will be stopped if there are movements of mouse and keyboard. Also it will start again after 5 minutes if there are no movements of mouse and keyboard.

The miner can work with WIN10 and Nvidia GPU's 6+ GB.
Driver version newer than 461.33.

Once the mining is started, the mining page will look like Figure 4.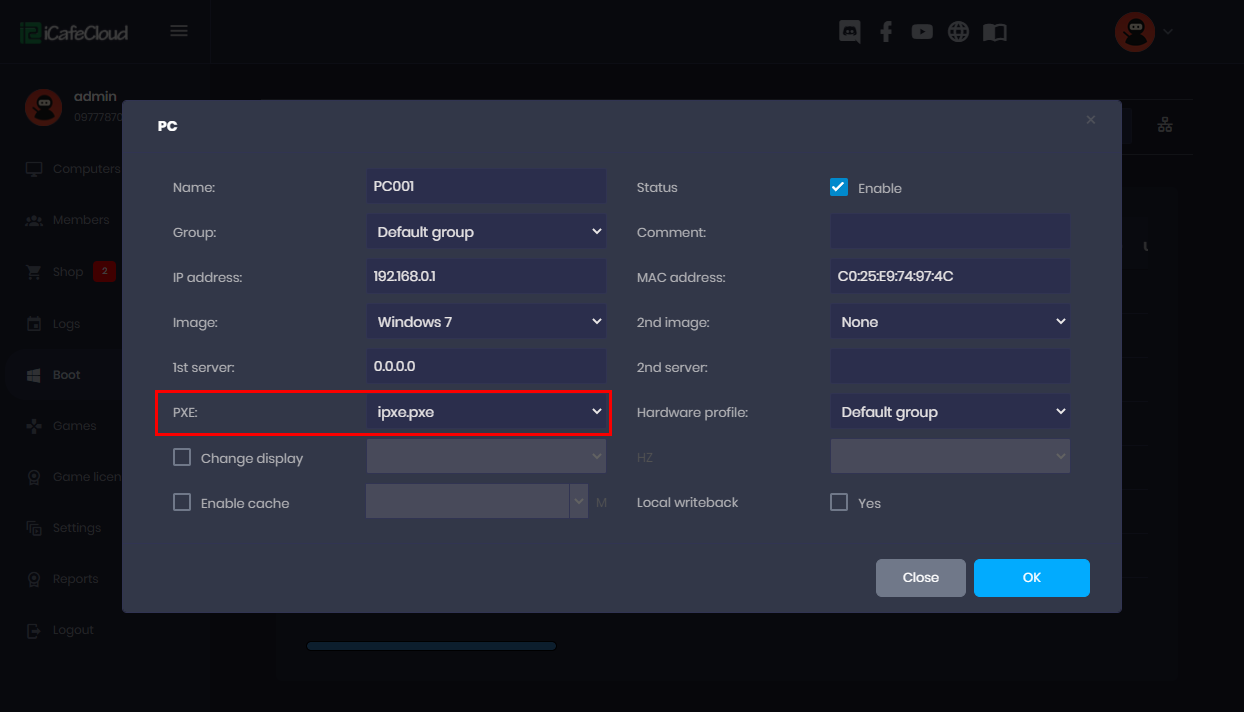 Figure 4
USD amount as profit of this month.

USD amount as profit in the last 24 hours.

USD amount as all time profit which is profit till date.

USD amount of unpaid balance

Hash rate of total pcs in current time.

List of the pcs showing hash rate, GPU model, temp, power, and last time used in mining.
Related: