Wiki Home License and Registration Youngzsoft License Portal
Youngzsoft License Portal
2019/10/09 03:08
All the button the page "Youngzsoft Authentication System" are described in short below: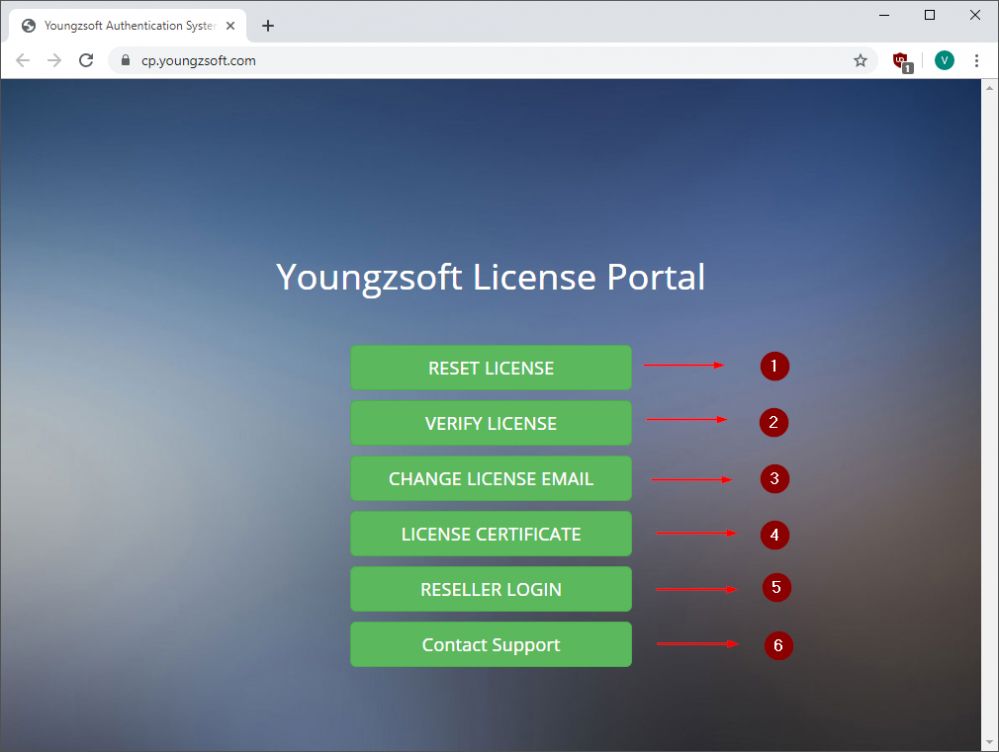 1. RESET LICENSE
"RESET LICENSE" button is for the activation of your license of any of our product when you change or reinstall your server. You can only active 10 times one year.
2. VERIFY LICENSE
"VERIFY LICENSE" button refers to the Youngzsoft verification system where one can verify their license.

3. CHANGE LICENSE EMAIL
CHANGE LICENSE EMAIL button is to change/reset email of your license of any of our product.

4.LICENSE CERTIFICATE
From this, you can get license certificate of any our product entering licence. License certificate includes the details of license like expiry date, name of software, owners name etc
5.RESELLER LOGIN
.RESELLER LOGIN button is for Youngzsoft Reseller System, where resellers can view their commissions and withdraw, discount coupon, order details and cafe details they entered.
6.Contact Support
This button refer to the Youngzsoft Helpdesk where you can submit any tickets/queries and get any kind of support directly from our active support staffs.
Related: